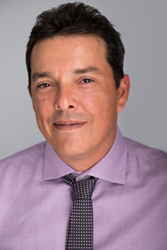 A trained supervisor will be more comfortable and capable in confronting employees who are suspected drug or alcohol users as opposed to non-trained personnel.
Clearwater, FL (PRWEB) October 27, 2015
Per the National Drug Intelligence Center, drug use cost Americans an estimated $193 billion in 2007, with $120.3 billion due to lost productivity alone. (1) The National Council on Alcoholism and Drug Dependence (NCAAD) reports drug abuse costs employers $81 billion per year, and an estimated 70 percent of the 14.8 million illicit drug users in America are employed. (2)
"Drug abuse in the workplace is a serious problem and it needs to stop," says Novus Medical Detox Center Director of Admissions Will Wesch "Including reasonable suspicion testing in drug policy is an effective step in curbing the problem. Testing employees who fall under reasonable suspicion testing guidelines (these guidelines can vary state to state so obtaining these guidelines for your area from an expert familiar with the laws and guidelines is recommended) will lead to less abuse by employees and less loss of productivity and funds for businesses."
According to drugabuse.gov, the average yearly cost of tobacco, alcohol and illicit drug use is over $600 billion. This total cost is due to crime, lost work productivity and healthcare. Out of the total $600 billion spent per year, approximately $193 billion is spent on tobacco use (with $96 billion of that sum spent on healthcare), $235 billion is spent on alcohol use (with $30 billion of that sum spend on healthcare), and $193 billion is spent on illicit drug use (with $11 billion of that sum spend on healthcare). (3)
Reasonable suspicion drug testing empowers employers by giving them the ability to test employees for substances if certain guidelines are met. Indicators that would merit reasonable suspicion drug testing can include odor of alcohol or marijuana on the body or breath, slurred speech, disorientation or confusion, inability or difficulty completing tasks, erratic or unusual behavior, and unsteady standing or walking. The decision to conduct a drug test should be based off of current information and behavior, and behavior can be observed just before, during or just after work. Wesch notes that personnel must document the reasons for requiring a drug test in order to avoid having the test results thrown out, again it is recommended that you obtain expert advice based on your local laws and regulations
"Random drug testing is a great preventative tool as it allows the employer to be proactive about drug use in the workplace," says Wesch. "Instead of waiting until an accident happens to administer a test, by following the rules of random drug testing, an employer can choose who needs to take a test based on obvious signs of use."
Wesch advises that random drug testing should be conducted by trained supervisory personnel, and a minimum of two hours of training and repeated training is recommended. The number of hours may vary state to state.
"Training personnel properly is a vital part of the random drug testing process," says Wesch. "A trained supervisor will be more comfortable and capable in confronting employees who are suspected drug or alcohol users as opposed to non-trained personnel."
It is up to the employer to determine how to handle the situation if an employee tests positive for drugs during a random drug test. It is recommended that an employer develops the proper policies to deal with these types of situations. Having the proper policies in place and enforcing those policies will ensure the amount of employees abusing drugs and alcohol is low or non-existent in a company. Wesch encourages employers to offer Employee Assistance Programs (EAPs) to help employees beat their addictions. EAPs are benefit programs offered by many employers and are intended to help employees deal with personal problems that may have a negative impact on their job performance, health and well-being. By understanding the problem of drug and alcohol abuse in the workplace, EAPs can refer employees to the right programs for help.
"Combining a strict drug policy with reasonable suspicion drug testing can go a long way in decreasing on-the-job accidents, leading to a safer and more productive company," says Wesch. "Additionally, it can cut down on the amount of employees who abuse drugs or alcohol while on the job and decrease the wasteful costs that occur due to employees being under the influence while at work."
"When a person loses their job due to drug addiction, it's time to get help," says Wesch. Novus Detox specializes in creating a personalized treatment regimen for each patient in order to reduce the risks attached to drug withdrawal in a natural, healthy way. By specializing in creating personalized treatment regimens for each patient in order to reduce the risks attached to drug withdrawal, Novus Detox can help those in need reclaim their lives and their careers. Many patients are able to complete their detox program in less than two weeks, at which time they may be referred to other drug rehab and support programs, if warranted.
About Novus Medical Detox Center:
Novus Medical Detox Center is a Joint Commission Accredited inpatient medical detox facility. Novus offers safe, effective alcohol and drug treatment programs in a home-like residential setting. Located on 3.25 tree-lined acres in New Port Richey, Fla., Novus is also licensed by the Florida Department of Children and Families and is known for minimizing the discomfort of withdrawal from prescription medication, drugs or alcohol by creating a customized detox program for each patient. By incorporating medication, natural supplements and fluid replenishment, Novus tailors the detox process for each patient, putting the dignity and humanity back into drug detoxification. Patients have 24/7 medical supervision, including round-the-clock nursing care and access to a withdrawal specialist, and enjoy comfortable private or shared rooms with a telephone, cable television and high-speed Internet access. Novus' expansion is tied to their contribution to their industry and their local community, ranking number 48 on the Tampa Bay Business Journal's 2014 Fast 50 Awards list of the fastest-growing companies in Tampa Bay, and number 2,936 on the 2014 Inc. 500/5000 list of fastest-growing companies in America. For more information, visit http://www.novusdetox.com.
(1) "Results From the 2013 National Survey on Drug Use and Health: Summary of National Findings"; U.S. Department of Health and Human Services; September 2014. samhsa.gov/data/sites/default/files/NSDUHresultsPDFWHTML2013/Web/NSDUHresults2013.pdf
(2) "Drugs and the Workplace"; National Council Alcoholism and Drug Dependence. ncadd.org/learn-about-drugs/workplace
(3) "Reasonable Suspicious Drug Testing"; Rapid Detect Inc. rapiddetect.com/reasonable-suspicious-testing-a/293.htm