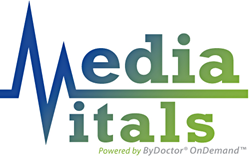 King of Prussia, PA (PRWEB) November 02, 2015
CMI/Compas has launched its 2015 Media Vitals™, the deepest research critical for reaching, engaging, and owning target HCP audiences. In July 2015, the company conducted its annual Media Vitals™ Media Consumption Habits of HCPs study to assess the key factors impacting prescriber engagement, uncovering their knowledge seeking and gathering needs, preferences, sources, times of day, and omni-channel touch points. New this year, the research expands more physician specialties, and also includes pharmacists, dentists, optometrists, nurse practitioners and physician assistants.
Among this year's findings:

The surprising news that rep access is actually beginning to improve among most specialties. Overall, only 19% of all physicians state that they will not see reps in person in 2015, down from 25% in 2014. Those brands trying to reach PCPs, cardiologists, and oncologists will have more access to reps.
The enthusiasm shown for treatment guidelines, physician education, and reprints. 88% of all physicians rank treatment guidelines as their highest priority, and 85% are seeking product information.
A renewed interest in medical reprints post-Sunshine Act, with 90% of HCPs saying they have value.
Media Vitals™ 2015 has insights into which top 3 companies – according to HCPs – employ the most knowledgeable sales reps, have the most creative marketing materials, and offer the best support services.
Media Vitals™ data will also be highlighted in a free report, "What Prescribers Want and Need from Pharma 10-Specialty Report." The report is available by request.
Media Vitals™ is a proprietary primary market research study, centralized in a self-serve digital tool, that gives our media teams and clients unique insight into HCP needs, wants, behaviors and preferences. Covering 26 healthcare professional specialties and 130+ questions, the CMI/Compas Media Vitals™ 2015 study allows pharma marketers to be truly customer-centric by targeting and engaging HCPs based on actionable multi-channel utilization and media preference data. The Media Vitals™ tool provides our clients with the most impactful media strategy and insights using the stated preferences of the customers we serve. To inquire about purchasing access to CMI/Compas Media Vitals™ research across 26 specialties, or to reserve a free sample of the research, please contact Lindsay Dinan at ldinan(at)cmicompas(dot)com.
About CMI/Compas
Well-known as a media planning and buying organization for healthcare clients, sister agencies Communications Media, Inc. (CMI) and Compas, Inc. together form the indispensable strategic marketing partner to the world's game-changers in health, offering guidance at every level of marketing. CMI/Compas focuses on core service offerings of Media, Innovation, Customer Insights, Technology, and Buying. CMI/Compas is laser-focused on helping clients move the promotional needle. CMI/Compas has offices in Philadelphia; King of Prussia, PA; Pennsauken, NJ; and New York. The family of companies is actively recruiting for healthcare marketing jobs via http://www.cmirecruiter.com.