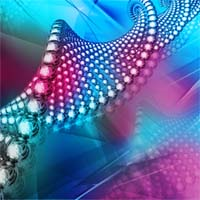 ...a negative prognostic factor for both progression-free survival and overall survival.
Raleigh, NC (PRWEB) October 29, 2015
Mesothelioma researchers in Pittsburgh and Atlanta have just released their findings on a new prognostic test for people with malignant peritoneal mesothelioma. As Surviving Mesothelioma reports in a newly-posted article, the test may help patients and doctors make decisions about treatment.
Scientists at the University of Pittsburgh and Emory University focused on changes in three specific genes associated with cancer. They found that peritoneal mesothelioma patients with alterations in two of these genes had considerably worse outcomes after cytoreductive surgery and HIPEC.
According to study author Aatur Singhi, this genetic pattern "was a negative prognostic factor for both progression-free survival and overall survival, independent of patient age, peritoneal cancer index, completeness of cytoreduction, and extent of invasion."
The article, published in a recent issue of Modern Pathology, found that only 9 percent of peritoneal mesothelioma patients with changes in these two key genes were still alive at the two year mark.
"The decision to undergo CRS/HIPEC is a major one because the procedure itself is very risky," says Alex Strauss, Managing Editor of Surviving Mesothelioma. "If genetics can be shown to play a role in outcomes, it could not only make the decision-making process easier but also help ensure the best possible results for all peritoneal mesothelioma patients."
To learn more about the new study and the genes that may impact peritoneal mesothelioma outcomes, see Predicting Mesothelioma Treatment Outcomes with Genetics, now available on the Surviving Mesothelioma website.
Singhi, AD, "The prognostic significance of CAP1, NF2, and CDKN2A in malignant peritoneal mesothelioma", October 23, 2015, Modern Pathology, Epub ahead of print, http://www.nature.com/modpathol/journal/vaop/ncurrent/full/modpathol2015121a.html
For nearly ten years, Surviving Mesothelioma has brought readers the most important and ground-breaking news on the causes, diagnosis and treatment of mesothelioma. All Surviving Mesothelioma news is gathered and reported directly from the peer-reviewed medical literature. Written for patients and their loved ones, Surviving Mesothelioma news helps families make more informed decisions.