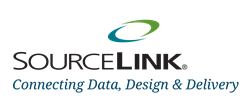 Our goal is always to stay ahead of the curve with marketing methodologies, and I am confident that attendees will leave the session learning something new or different to improve their business
Chicago, IL (PRWEB) October 28, 2015
SourceLink, an industry-leading multichannel marketing services firm and statement solutions provider, will be presenting an upcoming webinar focused on evolving marketing technology and strategies – including how to coordinate multichannel efforts to reach specific prospects across direct mail, email, social media, display and mobile channels. This session will take place November 11 at 2:00 PM Eastern.
SourceLink is enlisting industry veterans Marty Agius and Jeff White to present in this session, where they bring proven technological expertise around how to target customers on channels that many view as traditionally broadcast-based. The team will discuss integrating email, home & business display advertising, mobile advertising, and SMS messaging to create true omnichannel marketing.
Additionally, a core focus of the session revolves around multi-source revenue attribution, as the presenters clarify how to measure and make sense of website visitor data and determine ROI attribution when utilizing multiple channels in a marketing campaign. The team will also offer an in-depth look at not only how to target otherwise hard-to-find prospects on social media and mobile devices, but also how marketing can achieve a "halo effect" by using these technologies to find new, like-minded, customers.
"We've seen these methods work wonders for our customers, so I am eager to share these exciting strategies and technology in our webinar session" shared Jeff White, SourceLink's Director of Customer Experience. "Our goal is always to stay ahead of the curve with marketing methodologies, and I am confident that attendees will leave the session learning something new or different to improve their business."
This technology-focused webinar is the third of three in SourceLink's fall series. The previous webinars explored steps to mapping the customer journey, and explored retail banking trends and strategies. Both are now available for on-demand viewing. To register for this session, go to http://www.soucelink.com/tech.
About SourceLink
SourceLink, a top-five ranked Direct Marketing agency, creates results-driven communication solutions. Combining strengths in marketing analytics, data intelligence, technology and production expertise, SourceLink crafts and executes data-driven direct marketing and document outsourcing solutions. SourceLink's analytic and communication solutions improve marketing ROI through greater relevance and increased response. On the production side, SourceLink solutions reduce costs through more efficient operations and postal optimization. SourceLink operates in four U.S. locations. For more information, visit http://www.sourcelink.com.