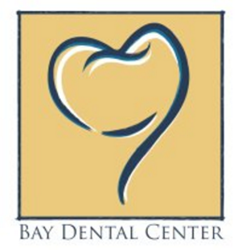 Lawndale, CA (PRWEB) October 27, 2015
Dr. Sunen Pandya invites patients who are looking for an experienced dentist in Lawndale, CA who offers minimally-invasive laser-based care for the treatment of periodontal disease, to visit his practice. Dr. Pandya now offers BIOLASE WaterLase™ care for individuals with various stages of gum disease and other uncomfortable dental ailments. This highly-regarded system has the ability to precisely target diseased tissue and remove it without heat, vibrations or pressure.
Patients with periodontal disease often struggle to locate a dentist in Lawndale, CA who offers the most precise and minimally-invasive treatment options. Most common treatment methods for gum disease require patients to undergo a time-consuming process wherein their infected gum tissue is removed with a scalpel and other tools. Dr. Pandya is proud to do his part to increase patient comfort by treating gum disease and other ailments with the help of the mild and highly accurate BIOLASE WaterLase™ treatment system. Unlike traditional treatment methods that usually require dental professionals to cut inflamed gum tissue from the mouth with sharp instruments like scalpels, the laser technology behind the BIOLASE WaterLase™ system makes it possible to treat infected gum tissue without making a single incision. The WaterLase™ system reduces bleeding and inflammation associated with gum surgery and reduces recovery time significantly.
Another unique aspect of the BIOLASE WaterLase™ system is that it can often be used without first injecting the patient with an anesthetic. This is because the laser-based system removes pain-causing factors from the equation, including vibration, pressure and heat. To reduce heat and discomfort during treatment, the WaterLase™ system gently sprays water and air onto the treatment site while the laser cuts easily through the inflamed gum tissue. Due to its pinpoint accuracy, the laser can target diseased tissue, while leaving healthy tissue intact.
Patients who want to visit a dentist in Lawndale, CA who utilizes the gentle BIOLASE WaterLase™ system for the treatment of periodontal disease are encouraged to call Dr. Pandya's office and schedule a consultation at their earliest convenience.
About The Doctor
Bay Dental Center is a general practice in Lawndale, CA. Dr. Sunen Pandya and his team have years of experience caring for patients in a professional, friendly atmosphere. They are committed to providing personalized care for all patients, and offer a variety of dental services including implants, restorative procedures, root canals, orthodontics, dentures and periodontal disease treatment. To learn more about the services offered at Bay Dental Center please visit their website at http://www.baydentalcenter.net or call (310) 542-4333 to schedule an appointment.