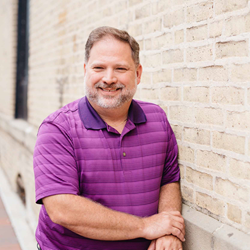 West Dundee, IL (PRWEB) October 29, 2015
Ideosity announced that Mike Swank has joined the company as Vice President and Performance Practice Lead, a new position within Ideosity.
Swank assumes responsibility for overseeing Ideosity's performance practice. In this role, he will be responsible for ensuring a seamless customer support experience across all service offerings and communication channels.
"I have worked with Mike twice at former companies. He has always been regarded as highly effective and customer service oriented. I am very excited to have him join the Ideosity team." says Rich Dase, CEO.
"I am extremely fortunate to be joining such a respected company that prides itself on providing the highest levels of support to our clients," says Swank. "With the formal establishment of the performance practice pillar of our business, I will be focused not only on continuing that commitment but also establishing new value added services that will help our clients get the most out of their PIM and MDM investment."
Swank comes to Ideosity with 20+ years of IT experience, specifically with broad-based management in business support, systems design and development, and implementation. He has a history of bridging strategic and cost effective technologies to enhance business value and achieve corporate goals which was evident in his time at both JPW Industries (formerly WMH Tool Group), as Director of SAP and IT Infrastructure and Bel Brands, as IT Director.
About Ideosity:
Ideosity is a boutique consultancy that helps customers market their products by leveraging technology such as Product Information Management (PIM). They specialize in leading their customers through all aspects of their PIM journey. Whatever obstacles lie along your path, Ideosity has the capability and know-how to pave the way.
Ideosity's all senior level team possesses a tremendous amount of PIM knowledge and experience. Their methodology is a collaborative approach, based on best practices and their collective experience, built to ensure your success. They share your passion for your products and your business. Allow Ideosity to be your guide throughout your PIM journey.