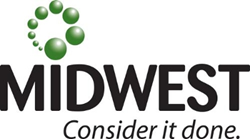 CANTON, OH (PRWEB) October 27, 2015
The federal government released stringent new requirements for the containment of coal combustion residuals (CCR) earlier this week, and utility companies are required to create and implement their plans to eliminate fugitive ash dust public within 30 days of the announcement. The industry must now work harder than ever before to contain ash, and industrial dust control solutions are top of mind with utility managers, executives, and services providers.
CCR Rule Challenges
Capturing and containing coal combustion residuals, commonly known as coal ash, have always been priorities for power companies. Many utilities seek out the help of subcontractors who collect ash and convert it into safe products. The EPA has estimated that about 40% of the ash produced each year is recycled into sellable commodities like construction material, a practice that the industry refers to as "beneficial re-use."
Now, however, it appears that these efforts are no longer enough -- the minimal amount of dust that was once considered a price of doing business is now unacceptable and Fugitive Dust Control Plans must reflect that reality. These plans can be as simple as watering ash ponds every day, but if they prove ineffective, the companies that created them will be held responsible.
And as cold weather approaches, eliminating dust will be much easier said than done. Watering might provide a very short-term solution, but low temperatures will cause ash ponds to freeze dry, allowing dust to rise to escape from the surface. Energy producers are feeling pressure to find dust control solutions that will work not only for the immediate present, but well into the future.
Lasting Dust Control Solutions
Both utilities and the subcontractors who are responsible for dealing with their ash are looking for real solutions to the fugitive dust problem, and many have found them in the products and application methods developed by Midwest Industrial Supply, Inc. Midwest's ash sealing solutions are being cited in the Fugitive Dust Control Plans of power companies across the country, assuring the EPA that ash will be contained year round.
Midwest products like Soil-Sement® are popular in the industry for their customizability, as they can usually be tailored to the specific needs of any plant to prevent any PM10 and PM2.5 emissions. These solutions are also convenient for utilities because they can be applied directly by Midwest's Turnkey Program or supplied to the utilities or subcontractors, who can be trained to use it in their regular work with the power plant.
Many companies also ask Midwest for Record-keeping and Reporting Services so that they can prove to federal inspectors that they've stuck to their Fugitive Dust Control Plan.
As the impact of new regulation begins to be felt, it remains to be seen exactly how the federal government will monitor and regulate the storage and transport of coal ash in the future. However, it's clear that many in utility industry will need to take action quickly to comply with the new CCR rule. Midwest is proud of our 40 years of service to the utility industry. If your company needs help developing and/or implementing a Fugitive Dust Control Plan that will increase productivity across the plant, get in touch with a Midwest representative today.
About Midwest
Midwest is a world leader in effective and environmentally-sound dust control, erosion control, soil stabilization and anti-icing solutions. To learn more about Midwest, visit their website at http://www.midwestind.com.