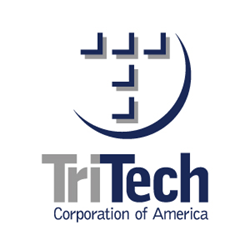 TriTech is fully certified to perform wireless site surveys using the Fluke AirMagnet WiFi Analyzer.
Waukesha, WI (PRWEB) October 27, 2015
Is the wireless network a security risk? Can the WiFi work better? A wireless site survey is the only way to get clear answers for what's actually happening on a wireless network.
TriTech Corporation, Milwaukee's leading IT service provider, is now offering wireless site surveys to businesses in southeast Wisconsin. These detailed and actionable surveys reveal what's working and what isn't with a site's wireless network. Businesses experiencing dropped signals, slow speeds, and security concerns are encouraged to get in touch with the Waukesha-based company.
TriTech is fully certified to perform wireless site surveys using the Fluke AirMagnet WiFi Analyzer. The AirMagnet is the industry's best tool for wireless network analysis, and handles IEEE 802.11a/b/g/n/ac and 4.9 GHz WiFi networks.
Within one hour for a reasonably sized site, TriTech's certified network engineer will use the AirMagnet to gather data from every point in the site. These data include but are not limited to:

Access point location
Signal strength
Channel usage
Devices accessing the network
Interference both architectural and technological
The engineer uses these data to run reports and generate location maps with Fluke's network analysis tools. The reports and maps are analyzed to reveal existing strengths and weaknesses. A comprehensive summary is then provided to the customer, detailing the findings and offering suggestions for action.
Security is the greatest concern with wireless networks, which are becoming more necessary every day. TriTech compares the site data with the most appropriate industry standard for security compliance to determine if the site is compliant. For example, TriTech can determine using survey data whether a store is compliant with the Payment Card Industry Data Security Standard (PCI DSS). Any location that uses wireless terminals for payment is potentially at risk, not only by being vulnerable to attack, but also by being non-compliant with regulations.
Secure your network. Get the WiFi you pay for. Choose a wireless site survey from the certified engineers at TriTech Corporation of America.
Contact TriTech at (262) 717-0037 or toll-free at (800) 891-3388 or by email at services (at) tritechcoa (dot) com.
About TriTech Corporation:
TriTech Corporation is Wisconsin's source for integrated information technology services. Founded in 1993, we focus on helping local businesses increase productivity and reduce overall expenses through using the right technology. Our certified technicians bring years of experience and proven accountability to every project. We believe that providing integrated services is the best way to save you time and money. It's simple and stress free. We take the guesswork out of IT, because we do it all.