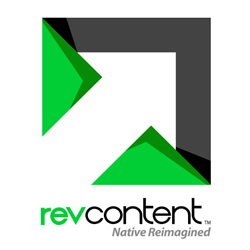 We're excited to partner exclusively with Revcontent for their unbeatable RPMs and stellar account management.
Sarasota, Florida (PRWEB) October 28, 2015
Revcontent, the world's fastest growing native advertising network, recently became the exclusive content recommendation partner of Worldstar Hip Hop, the #1 urban outlet for everything entertainment and hip hop. As the exclusive content recommendation partner for Worldstar Hip Hop's tens of million of users worldwide, Revcontent will drive premium content recommendations to Worldstar HipHop's global users interested in the latest, hottest content in hip hop.
Combining industry-leading technology from Revcontent and viral content from Worldstar Hip Hop, Worldstar Hip Hop has seen a significant increase in performance and RPMs. With Revcontent's dedicated account management, Worldstar Hip Hop's content is poised for maximum performance through consistent optimization and testing. Artists and brands alike have utilized Worldstar Hip Hop's traffic and loyal audience to debut music videos, apparel, and products, and with Revcontent, Worldstar Hip Hop can scale their platform to help even more artists and brands grow.
Jon Weinberg, Sales Director at Worldstar Hip Hop, said, "We're excited to partner exclusively with Revcontent for their unbeatable RPMs and stellar account management."
Trey Brenner, Director of Business Development at Revcontent, said, "Worldstar Hip Hop partnered with Revcontent for the performance needed to expand their business to new levels. It's exciting to partner with a site that I have been a fan of for a long time, and what is even more rewarding is providing them with maximum levels of engagement and revenue for their traffic, which grows their brand in the short and long term.
Worldstar Hip Hop is known for having the latest headlines and the hottest content in urban media. High-quality content has cemented Worldstar Hip Hop as the destination of choice for the latest trending topics in the Hip Hop community. WorldstarHipHop.com was awarded the BET HIP HOP Award for Best Hip Hop Blog Site four straight times from 2010 to 2013.
Revcontent powers over 150 billion content recommendations a month and is dedicated to serving partner needs by expanding globally and launching innovative technology designed to maximize revenue for their partners. With existing partners constantly entering exclusive content recommendation partnerships, Revcontent proves its dedication to serving partner needs first and foremost.