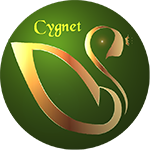 Our mission is to give self-publishing authors the specific services they require, at a fair, honest and transparent price.
(PRWEB) October 29, 2015
A year after launch, Cygnet Media Group, Inc., continues to attract and assist new and experienced authors with cost-effective, comprehensive programs for publishing and promoting their books, through its three business divisions—Cygnet Publications, Cygnet Web Services and Cygnet Video Productions.
Founded by author Brian Alexander to help others avoid the pitfalls he encountered in his efforts to publish the spiritual thriller The Phoenix Conspiracy, Cygnet Media Group seeks to support authors in producing the best book they can and reaching their widest audience.
"Almost half a million new books written every year," says Alexander, but "very few are picked up by mainstream publishers. [Most] books—despite … being interesting, informative, compelling and creative—fade into obscurity."
This is in part because, in self-publishing, the essential editorial and promotional support formerly contributed by publishing houses now falls to authors, who are rarely able to accomplish all these tasks themselves at professional levels.
"Our mission," continues Alexander, "is to give self-publishing authors the specific services they require, at a fair, honest and transparent price with no gimmicks or false promises. We're out to prove that quality and integrity have a place in this field, and that authors will be proud to have Cygnet Media Group Inc., on their team."
Cygnet Publications, a division of Cygnet Media Group, Inc. has managed to sign some of the finest international authors and is proving itself to be a leader in the highly competitive field of self-publishing. Among the authors to join Cygnet this year were poet and spiritual writer Michou Landon and Alexander Soltys Jones, a leading author and teacher on Meditation and Christian Meditation.
Ms. Landon's long-awaited poetic memoir, Blue Transparent Face, was published in July, to a swell of appreciative reviews, which continue as word spreads. Her works can be found at: Amazon or Barnes and Noble.
In addition to republishing revised and expanded editions of Alexander Jones' top sellers, Christian Meditation, Awaken the Christ Within You, Meditation—Where East and West Meet, How Much Did You Love—What Did You Learn, and Conversations With Christ, Cygnet Publications is working with Jones on several new books to be released early next year. These new titles include Seven Mansions of Color,
Creative Thought Remedies, Journey of the Heart, Happyvale and Spiritualize the Workplace. His works can be found at: Amazon or Barnes and Noble
More about Cygnet Media Group:
Cygnet Publications provides print and e-book self-publishing services, including editing, cover design, ISBN registration, submission to online retailers (e.g. Amazon, Barnes & Noble, etc.), and a full range of marketing programs.
Cygnet Web Services provides website development for authors, including domain registration, hosting, graphic design, copywriting, and more.
Cygnet Video Productions provides professional-quality video trailers to help authors reach their target market and drive sales.
Authors with a completed manuscript (edited or unedited), as well as those who would like additional information on Cygnet Media Group Inc.'s publishing and promotional solutions, can learn more by visiting http://www.cygnetmediagroup.com.
For more details, including media inquiries, contact Brian Alexander at
brian(dot)alexander(at)cygnetmediagroup.com.