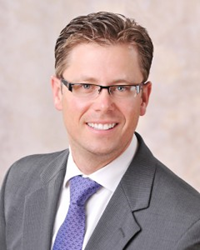 (PRWEB) November 12, 2015
Low country residents (Bluffton, Hilton Head Island, Beaufort, Savannah, and surrounding areas) have a new reason to have peace of mind. Weniger Plastic Surgery, under the leadership of Dr. Weniger, has opened an AAAASF State of the Art Surgical Suite with an option of an overnight recovery. Patients undergoing a range of cosmetic procedures, from Breast Surgery, Body Surgery, to Facial Aesthetic Surgery, can rest assured that they will be able to recover in comfort with careful monitoring by Dr. Weniger's highly trained staff following their surgery. Undergoing any type of operation can be cause for anxiety. Weniger Plastic Surgery hopes to put South Carolina patients at ease with a surgical suite that has been created to meet their needs.
A new AAAASF Surgical Suite with an option of overnight recovery to Offer Patients the Best in Care
Dr. Weniger puts his patients first. As his top priority, he has created a new surgery center that offer a comfortable and inviting setting, as well as the latest advances in plastic surgery, that provides patients with the comforts they would have at home following a surgical procedure. Fear of possible complications stops many individuals in their tracks, making them avoid procedures that can improve their sense of well-being and confidence. Dr. Weniger has made every effort to provide patients with a welcoming facility where all of their needs can be met for surgery and the recovery process.
The AAAASF Surgical Suite with Optional Overnight Recovery Provides Sanctuary for Recovering Patients
Thanks to the dedication and forethought of Dr. Frederick Weniger, his patients can enjoy the benefits of a recovery suite that is nestled within Weniger Plastic Surgery's modern facility that is on the cutting edge in the field of plastic surgery. Patients can be secure in the knowledge that they will not be rushed home during the recovery process. They can remain overnight in a facility that is recognized by the American Association for Accreditation of Ambulatory Surgery Facilities, providing them with full support for that first night after a procedure. Discomfort can be the greatest immediately following any type of surgery, including cosmetic surgery, and mobility is often limited. The staff at Weniger Plastic Surgery provides support at all hours. In addition, patients have the advantages of a private nurse, a television for entertainment, a private bathroom, a quiet atmosphere, and a hidden entrance that provides confidentiality when individuals want complete privacy.
Weniger Plastic Surgery is a Cut Above the Rest
Weniger Plastic Surgery offers patients a level of care that surpasses other facilities with a surgical suite that offers an option of 12 hours of care following a cosmetic procedure. For individuals who are undergoing an invasive surgery, Weniger Plastic Surgery offers a source of comfort and boost of confidence. Patients will be in good hands when they turn to the team at Weniger Plastic Surgery.
Contact Weniger Plastic Surgery at 843.757.0123 for more information on our surgical options, or set up a complimentary tour of our state of the art facility.
Weniger Plastic Surgery
350 Fording Island Rd #200
Bluffton, SC 29910
(843) 757-0123