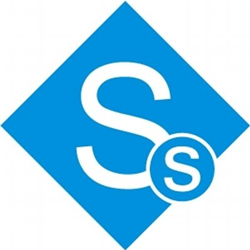 "I'm looking forward to answering questions about cybersecurity and technology. It's a great opportunity to help banks from around the country understand and managed their security risks."
San Antonio, Texas (PRWEB) October 28, 2015
Ryan Lakin, president of local managed technology provider the IronEdge Group, has been invited by the SubChapter S Bank Association to participate on a panel of cybersecurity experts at the 18th Annual Subchapter S Bank Association conference. Hosting representatives from community banks and financial institutions from all over the United States, this year's conference will be held at the St. Anthony Hotel in San Antonio, TX on October 28th and 29th.
Each year, community banks and bank holding companies that have chosen S election meet to cover content that directly relates to subchapter S taxation and legislation. In 1997, Congress passed legislation that allowed certain banks the ability to avoid large, corporate taxation by becoming Subchapter S Banks. A victory for smaller financial institutions, converting to S election was not without its difficulties. To assist banks with subchapter S conversion and common issues that developed around the legislation, Patrick Kennedy established the SubChapter S Bank Association, and ultimately, the annual conference.
Ryan will be joining on a one-hour panel that covers the importance of cybersecurity for financial institutions of all sizes.
"I was extremely honored by the request that I join the panel on cybersecurity at this year's conference," said Ryan. "I'm looking forward to answering questions about cybersecurity and technology. It's a great opportunity to help banks from around the country understand and managed their security risks."
About IronEdge
Founded in July of 2005, IronEdge Group provides a multitude of enterprise IT solutions to businesses in and around the Houston and San Antonio areas.