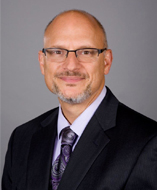 Customer Value Networks or CVNs are the next generation of customer engagement and collaboration.
Seattle, WA (PRWEB) October 28, 2015
Entomo Inc., a leading provider of channel revenue management software and services, today announced the creation and launch of the Entomo Customer Value Network (ECVN). The Entomo CVN leverages the collective experience and expertise of customers and the real-world challenges they encounter. By facilitating collaboration with other channel management professionals, customers gain insight into common issues, learn best practices, improve performance and more. The Entomo CVN will be facilitated by Jim Goldfinger, an expert on client and customer value networks.
"The Entomo CVN is a novel idea and great for customers. We're able to share ideas amongst peers and learn from colleagues who often face similar challenges," said Mike Grimm, Director of Sales Operations, Qorvo. "We look forward to continuing on this journey with the Entomo community."
"Customer Value Networks or CVNs are the next generation of customer engagement and collaboration," said Jim Goldfinger, VP of Strategic Partnerships and Client Value Networks, HighPoint Solutions. "We've seen incredible results through this process as customers tap into the collective wisdom of their peers to get more out of the technology and drive measurable results. In my experience, companies that have successful CVNs are category leaders and continue to innovate with this direct feedback loop."
"CVNs are about thought leadership, leveraging the entire customer community," said Sanjoy Chatterji, Founder and CEO of Entomo. "While the basic premise may sound similar to a User Group, there are two distinct differences: (1) the frequency of interaction (it is continuous, not just a yearly show and tell); and (2) the fact that many of the discussion items have nothing to do with Entomo's software or services. For instance, agenda items include Change Management and Business Transformation challenges, and the sharing of best practices in those areas."
About Qorvo
Qorvo is a leading provider of core technologies and RF solutions for mobile, infrastructure and aerospace/defense applications. Qorvo was formed following the merger of RFMD and TriQuint, and has more than 6,000 global employees dedicated to delivering solutions for everything that connects the world. Qorvo has the industry's broadest portfolio of products and core technologies; world-class ISO9001-, ISO 14001- and ISO/TS 16949-certified manufacturing facilities; and is a DoD-accredited 'Trusted Source' (Category 1A) for GaAs, GaN and BAW products and services. For the industry's leading core RF solutions, visit http://www.qorvo.com.
About HighPoint Solutions
HighPoint Solutions is a premier, global provider of specialized IT services with vertically focused business consulting, system integration, professional service, and managed hosting solutions. Since 2000, our 650+ consultants have provided business consulting and technology solutions that continue to deliver business value and competitive advantage to more than 170 clients globally.
About Entomo
Entomo, Inc. is a leading provider of turnkey cloud-based channel management software and services. We help businesses effectively manage distribution channel complexity to maximize revenue growth, reduce costs, improve partner performance and collaboration and ensure compliance at all levels. Entomo's SmartHub® is the industry's most flexible, scalable, and comprehensive enterprise channel management platform, enabling automation and simplification of all channel-related workflows and processes. Global enterprises that use Entomo to manage their channel activities include Broadcom Corp., Elo Touch Solutions, Keysight Technologies, Microsemi Corp.,Targus Group International, OCZ Storage Solutions, Qorvo Inc., Kingston Technology, and Dolby Labs. Entomo is privately held and headquartered in Bellevue, Washington, with offices in the Silicon Valley, Asia, and Europe.