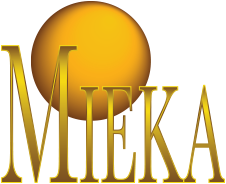 Flower Mound, TX (PRWEB) October 28, 2015
Mieka Energy Corporation has filed a Form D 506c on behalf of its current offering the 2015 Mieka PA/Red Jacket Joint-Venture. Mieka Energy Corporation is the Managing Venturer for this offering.
The Joint Venture was created for the purpose of developing oil and gas production on a 120 acre lease located in McKean County, Pennsylvania. The Flower Mound based company said the acreage is located within the historic Bradford Oil Field and the lease has a well-documented production history. "Data compiled from the drilling of over 50 wells on this lease provides us with an understanding of the sub-surface that without, we would not be as excited as we are." said company spokesperson Nick Blankenship.
The company plans to start with an 11 well pilot program to initiate production and evaluate the results. A geology report cited by the Company has indicated the possibility of Enhanced Oil Recovery (EOR) techniques being used utilizing a series of injection wells already present on the acreage. "With the possibility of using the Injection wells in an effort to push residual oil toward the new wells we believe we have a lot of upside potential" said Mr. Blankenship.
The form D 506c for the Red Jacket offering was filed with the Securities Exchange Commission (SEC) and is viewable online at the SEC.GOV website or using the following link http://1.usa.gov/1kICVR8. Additional information regarding the offering or the company and its past activities is available on http://www.miekaenergy.com