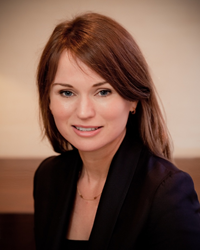 "With aggressive and difficult to treat forms of rheumatoid arthritis, the focus usually tends to be on managing pain, and on lifestyle choices that can help patients to manage their symptoms ... for as long as possible," said Dr. Baker
Beverly Hills, CA (PRWEB) November 02, 2015
According to a paper published in the Journal of Experimental Medicine by a team of immunologists from Cardiff University, studying how interleukin-27, an immune system protein, regulates the inflammatory process in lymphoid-rich rheumatoid arthritis could help researchers find more targeted and specific treatment options for the more difficult to treat variations of the disease.
"With aggressive and difficult to treat forms of rheumatoid arthritis, the focus usually tends to be on managing pain, and on lifestyle choices that can help patients to manage their symptoms and try to prevent permanent joint deterioration for as long as possible," said Dr. Susan Baker, who practices rheumatology and internal medicine in Beverly Hills.
Lymphoid-rich rheumatoid arthritis affects an estimated 40% of patients with the disease, and as many as two out of every five patients do not respond to the current treatment options available for pain and swelling in the joints. Using ultrasound technology, the researchers studied RA models in mice as well as from tissue and biopsy samples of patients. Because a "one size fits all" treatment model is ineffective in treating the different variations and sub types of rheumatoid arthritis, the researchers posited that studying the individual levels of interleukin-27 in an RA patient's joints could help in developing an individualized form of treatment and early prevention.
"The development of medication designed to target each variation of rheumatoid arthritis in the early stages of the condition, which offers the best hope for preventing long-term joint damage and pain for patients, would be a remarkable breakthrough," added Dr. Baker.
Dr. Susan Baker is board-certified in both internal medicine and rheumatology. She has been providing exceptional and personalized care from her Beverly Hills facility since 2003. She is also a teacher and clinical instructor at Cedars Sinai Hospital and UCLA, David Geffen School of Medicine, respectively.
To learn more about Susan A. Baker MD, Rheumatology & Internal Medicine, please visit susanbakermd.com, or call (310) 274-7770.