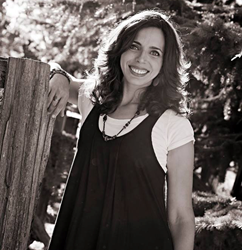 This wrap is absolutely amazing! It has been a game-changer for us. When I put her in the wrap she falls asleep within ten minutes and will stay asleep for up to two hours! I can actually get things done around the house! Melissa Ludwig
Central Point, Oregon (PRWEB) October 28, 2015
Available exclusively at Amazon.com, the Haul'A Baby 4-in-1 highly versatile carrier, functions as a baby wrap, ring sling, maternity belt and a postpartum belly binder. It fosters mother-child bonding and eliminates the need for purchasing multiple products, thereby saving parents money.
"Haul'A Baby eliminates the worry and stress of being able to meet your baby's needs," said Jorgensen. "Parents can form that all important bond with their baby and still maintain an active lifestyle."
Created with the highest quality, lightweight and breathable materials on the market, Haul'A Baby provides strong, durable support that allows parents and babies to remain comfortable in any type of weather conditions. The stylish 4-in-1 baby carrier is versatile, allowing it to be worn in multiple ways for the comfort and convenience of parents, babies and toddlers.
Parents can wear the 4-in-1 product as a ring sling carrier with the two included rings for convenience and baby accessibility. The Haul'A Baby features a longer length than similar products, allowing it to fit individuals of all sizes.
When not in use as a baby carrier or sling, it easily transitions into a maternity belt to provide prenatal abdominal support and reduce back pain. As a postpartum belly binder, it provides support for the post-pregnancy body and helps women attain their pre-pregnancy goals quicker.
Amazon shoppers looking for Haul'A Baby's new Baby Wrap and Ring Sling can purchase it exclusively through Amazon at http://www.amazon.com/dp/B0126D8J9M. The product retails for $35.87 but for a limited time customers can save 25% by entering code HAULAB25 at checkout. This product is backed by the Haul'A Baby 100 percent money back guarantee, which promises a full refund. No questions asked if dissatisfied.
For more information, call 888-212-4050 or visit http://www.haulababy.com. For instructional videos, news, and product giveaways subscribe to the Haul'A Baby YouTube Channel and like the Haul'A Baby Facebook page.
About Haul'A Baby
The creation of Haul'A Baby came from co-founder Maggie Jorgensen's frustration with similar products on the market. Haul'A Baby is designed as an all-weather parent child bonding tool that can be worn all the time, allowing mothers to remain close to their infants while attending to the demands of running a household and raising a family.