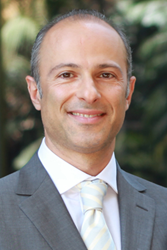 "The subject of circumcision will probably always be controversial, but the adult men who choose to undergo the operation do so after living with discomfort," said Dr. Michel
Los Angeles, CA (PRWEB) October 30, 2015
The ongoing debate about whether or not infant boys should be circumcised at birth has been stirred up once again after the U.S. Centers for Disease Control and Prevention's suggested guidelines that doctors should at least inform men and boys who were not circumcised as infants about the health benefits. Needless to say, both sides of the argument have gotten more vocal as a result. As highlighted by a Men's Health Magazine article published on October 20, 2015, there are many sides to the debate currently happening concerning the health effects of adult circumcision. Dr. Kia Michel of Comprehensive Urology has extensive experience performing adult circumcisions on behalf of men who have suffered the negative impact of remaining "intact."
"The subject of circumcision will probably always be controversial, but the adult men who choose to undergo the operation do so after living with discomfort, embarrassment or legitimate health risks for years and decide to take action," said Kia Michel, M.D.
The CDC's recommendations suggest that medical providers should be required to inform or counsel male patients, parents, and the guardians of male newborns about the risks and benefits of male circumcision. According to research, circumcision can significantly reduce the risk of HIV infection, sexually transmitted diseases, and urinary tract infections.
"For some men, the foreskin can contribute to penile problems, such as infections, irritation, tears, and inflammation. If the foreskin tears, once it heals, the scar tissue can make it difficult or painful to retract the foreskin, which is a condition called phimosis," added Dr. Michel. "In many cases, men elect to get circumcised for the sake of health and hygiene, although there are those who choose to have the operation for aesthetic reasons as well. It's obviously a very personal decision that is different for everyone. But it's important for men to at least understand the pros and cons of the procedure in order to make an informed decision about what's best for their health."
Kia Michel M.D. earned his medical degree at the University of Washington School of Medicine and completed his residency at UCLA. He has also been recognized as a National Pfizer Scholar. As one of the founding members of the reputable Comprehensive Urology Medical Group, located in the Cedars-Sinai Medical Towers in Los Angeles, California, Dr. Michel treats a host of urologic diseases. One of the few urologists who is both an acclaimed cancer and robotic surgeon, Dr. Michel is a compassionate doctor who has dedicated his career to providing state-of-the-art care for his patients with a warm, nurturing touch. In addition to Comprehensive Urology, Dr. Michel is also a founding member of the Integrated Prostate Cancer Center in Los Angeles, an advanced facility dedicated to the treatment and prevention of prostate cancer.
Comprehensive Urology is a renowned urological practice in Los Angeles that provides state of the art urological care in a personalized and compassionate environment. The physicians at Comprehensive Urology are board-certified urologists with specialty training in a number of different aspects of urology and provide tailored care for their patients with outstanding results. Call them today at (310) 278-8330 or visit their website: http://www.comprehensive-urology.com/.