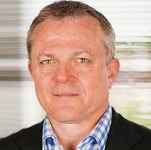 Cloud hosting simplifies data management, provides real-time insights, and provides a faster, smoother user experience.
Virginia Beach, VA (PRWEB) October 28, 2015
StratusLIVE, LLC, a leading provider of enterprise-class fundraising, relationship management, and business intelligence solutions to nonprofit organizations has announced the accelerated adoption of its cloud products and services. The StratusLIVE Cloud is powered by Microsoft technology and seamlessly integrated with Office 365.
Anticipating growing demand, StratusLIVE continues to invest in the capacity, speed, security, and accessibility of its networking and hosting services. These investments have been well received by nonprofits, as evidenced by the growing number of clients who are choosing to convert from premise-installed software to the StratusLIVE Cloud.
"StratusLIVE's hosted solution is a good fit for our technical direction and has delivered a solid CRM platform that we can access from anywhere," said Dennis Lyons, Director of Database Management for ArtsWave. "In addition, it will allow us to effortlessly stay current […]. It has also improved our disaster recovery plan, and will be much easier to budget for than our former on-premise solution. The option of going to a [cloud] hosted solution was an important factor in ArtsWave's decision to go with StratusLIVE."
By leveraging the power of StratusLIVE Cloud's robust hosting environment, as well as networking facilities, services, and infrastructure such as Microsoft Azure, RagingWire, Rackspace, StratusLIVE is able to offer its clients secure, high-speed access to their data in real time without the hassle and expense of on-site server management.
"To us, migrating to StratusLIVE for Fundraisers in the cloud was the right choice at the right time," said Bill Reid, Chief Operating Officer of United Way of South Hampton Roads. "We are already seeing tangible benefits of the move to the cloud. Now that we no longer have to spend time and effort performing manual installations, updates, and everything else that on-site hosting entails, our people are freed up to focus on what is really most important, taking care of our donors and fulfilling our mission."
Cost savings, ease of use, and efficiency of operations are cited as major reasons many clients are selecting the StratusLIVE Cloud. As data storage and processor requirements fluctuate, the StratusLIVE Cloud can rapidly scale as necessary in order to meet every client's needs.
Another critical factor is data security. Protecting the personal and financial information of donors is a top priority for nonprofits. For many organizations, the resources required to fully secure their infrastructure and data have become increasingly difficult to manage. The StratusLIVE cloud provides world-class security while reducing risk to clients.
In addition to security and scalability, organizations choosing to migrate to the StratusLIVE cloud realize significant improvements in the speed with which they are able to access and manage their data. Real-time data gives nonprofits an edge in crafting and deploying internal and external communications, fundraising, marketing, and donor management campaigns that are seamlessly integrated with Microsoft Office 365.
"Cloud hosting offers clients critical advantages over on-premise servers," said Jim Funari, co-founder and CEO of StratusLIVE. "Cloud hosting simplifies data management, provides real-time insights, and provides a faster, smoother user experience. As more nonprofits begin to evaluate their hosting needs, we anticipate many more will come to see cloud hosting as the exceptional choice."
About StratusLIVE, LLC
StratusLIVE is a leading provider of cloud-based solutions for nonprofit organizations. The StratusLIVE for Fundraisers suite features enterprise-class relationship management, online fundraising, business intelligence, and analytical marketing capabilities, natively integrated with the commercial Microsoft CRM platform and Office 365. StratusLIVE is headquartered in Virginia Beach, Virginia, with offices throughout the United States. For more information, visit http://www.stratuslive.com.