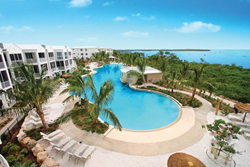 "A variety of unique events will be hosted this November in the Florida Keys and these events give visitors incredible experiences that they can't get anywhere else." said Sam Schorr, KeysCaribbean managing director
Key Largo, Florida (PRWEB) October 30, 2015
KeysCaribbean Luxury Resort Villas & Marinas salutes four Florida Keys events in November and offers three captivating reasons to enjoy a fall holiday in the Keys.
"The Longer You Stay in Paradise, The More You Save" special discount offers a lower nightly rate for each additional day booked, and guests can receive generous rates of up to 50 percent off, or complimentary night stays at all KeysCaribbean luxury resorts all season. There is also an advance booking special that requires no deposit until two weeks prior to arrival date; plus a 100 percent cancellation guarantee.
November in the Florida Keys is the time to relish such unique events as a world championship boat race, a mouth-watering culinary competition, Aviation Day at Florida Keys Marathon International Airport, and an outdoor jazz fest.
Super Boat International returns to Key West for the Key West World Championship Race Nov. 8-15 with teams from around the world racing in what is known internationally as the Indianapolis 500 of powerboat racing. This event is one of Key West's longstanding traditions where racers can achieve speeds above 140 mph along the 6.5 mile course, providing fans with breathtaking displays of skill and power.
Key Largo will hold the Key Largo Chamber of Commerce's 34th Annual Cook-Off Nov. 12.
Professional, amateur and aspiring cooks and chefs will be invited to whip up many mouth-watering creations for a culinary competition. Categories include soups and chowders, appetizers, main dishes, sides and salads as well as dessert. The event will be held from 6 p.m. to 8:30 p.m. and public sampling will start at about 7 p.m. with awards soon after sampling. Tickets will be sold at the Key Largo Chamber of Commerce. Luxury Key Largo accommodations are available at Mariner's Resort Villas & Marina, including courtesy Wi-Fi Internet and unlimited local and long distance calls. There is also an up-to-50-percent-off special discount and every fourth night is on-the-house with a minimum three night stay.
Marathon visitors will enjoy dazzling sights high in the sky on Nov. 21. The Florida Keys Chapter of the Experimental Aircraft Association proudly presents Aviation Day at Florida Keys Marathon International Airport. Visitors will get to see rare and commercial aircraft, and pilots from around the region can fly right into the Marathon International Airport for the event. This family oriented event is free and open to the public. Parking is complimentary and food and beverages will be available for purchase. Aviation enthusiasts can enjoy luxury Florida Keys accommodations at Coral Lagoon Resort Villas & Marina and Indigo Reef Resort Villas & Marina in Marathon, and Village at Hawks Cay Villas & Marina in Duck Key. The resorts offer with free Wi-Fi Internet and free unlimited local and long distance calls, as well as the up to 50 percent special discount. Guests can also receive a complimentary night with a minimum stay of three nights at Village at Hawks Cay or five nights at Coral Lagoon or Indigo Reef.
The beautiful resort town of Islamorada will welcome the Bay Day Jazz Fest on Nov. 21 at the outdoor amphitheater in Founders Park. The jazz fest, presented by Islamorada Community Entertainment and the Everglades Foundation, will feature Ira Sullivan, the Chicago and Miami jazz great, Brazil's Elin, and the Araya-Orta Quartet, and acclaimed Latin jazz group. Jazz fest attendees can enjoy participants can enjoy fine Islamorada accommodations at Angler's Reef Resort Villas & Marina, which offers all the amenities of a classic-sport fishing resort.
"A variety of unique events will be hosted this November in the Florida Keys and these events give visitors incredible experiences that they can't get anywhere else. And visitors can take advantage of our great deals, including our special discount of up to 50 percent off our normal rates, as well as our complimentary night stay packages and advance booking rate," said Sam Schorr, KeysCaribbean managing director.
Discounts are subject to availability. Some restrictions apply to the 100 percent cancellation guarantee. To receive the advance booking special, booking must be made a minimum of 30 days prior to arrival date. Complimentary night stays require minimum night stays, have limited availability and certain restrictions apply. Please see the KeysCaribbean website for more details. For reservations book direct at http://www.keyscaribbean.com or call 305.853.5000.
About KeysCaribbean
KeysCaribbean is a dynamic, boutique resort company specializing in operating Florida Keys resort villas and marinas from Key Largo to Key West. CEO Craig Hunt, the former vice chairman of Intercontinental Hotel Group and past president of Holiday Inn Worldwide, along with managing director Sam Schorr, possess more than 60 years of experience in operating and marketing unique and exclusive destination resorts and marinas.
KeysCaribbean is committed to the Florida Department of Environmental Protection Green Lodging Florida program. Mariner's Resort Villas & Marina is designated as a Green Lodging property by the Florida Green Lodging Program.
Media Contact: Nancy Glasgow, 407-290-1060 ext. 104