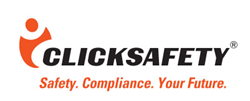 We are excited to collaborate with ClickSafety, a leading provider in health and safety online training courses.
WALNUT CREEK, Calif. (PRWEB) October 28, 2015
ClickSafety, a leading provider of online safety training for the construction and general industries, today announced it will serve as the online safety training provider for the Hispanic Contractors Association de San Antonio (HCA de SA).
The HCA de SA is a membership-based, non-profit association dedicated to supporting the educational advancement and growth of the small business and minority-, woman- and veteran-owned business contracting community in and around San Antonio. The organization approaches its mission through a series of classes, safety training, networking events and the distribution of project opportunities. The HCA de SA also promotes workforce development and the future of the industry by providing scholarships to students pursuing a construction-related degree.
"The safety commitment and mission of ClickSafety are the same as those of the Hispanic Contractors Association," said ClickSafety general manager Doug Kaplan, "and we share a goal of continued work toward a zero-injury work environment. We're incredibly proud to collaborate with them to broaden access to quality safety training and opportunities for San Antonio area construction professionals."
ClickSafety has more than 55 courses currently available in Spanish, and more than 300 overall construction and general industry safety training courses. Among the offerings available in both Spanish and English are OSHA regulatory training courses for general industry and construction. The breadth of ClickSafety's bilingual course offerings enables the company to effectively support the safety training needs of a diverse workforce.
"As the primary association supporting the diverse construction community in the San Antonio area, it is important to work with companies that can assist us in providing resources, safety training and industry information that helps our members do their jobs more efficiently," said Dave Sanchez, HCA president. "We are excited to collaborate with ClickSafety, a leading provider in health and safety online training courses to provide our members training in Spanish and English, as well as toolbox talks and white papers from subject matter experts. We're pleased to welcome ClickSafety to the HCA de San Antonio family."
More information on ClickSafety's Spanish and English course offerings can be found at ClickSafety.com.
About ClickSafety
ClickSafety is a leader in online training solutions for the construction, environmental and general industries. It has delivered award-winning interactive safety training to more than 10,000 organizations worldwide, and was the first to offer both the OSHA 10-Hour and OSHA 30-Hour safety courses online. ClickSafety's course library has more than 300 courses – with more than 55 courses available in Spanish – developed by certified safety professionals and certified industrial hygienists. Key products include OSHA regulatory training for general industry and construction, as well as several web-based applications that manage risks associated with training large groups of employees, subcontractors and contract laborers.
ClickSafety was founded in 1999 with offices near the San Francisco area and Boston. ClickSafety is a subsidiary of Ascend Learning, Inc., a leading provider of technology-based educational curriculum and assessment solutions for the healthcare industry and other vocational fields. Ascend is renowned for delivering solutions that produce higher-performing student results at a lower cost, from nursing to health and fitness training to OSHA compliance and training.