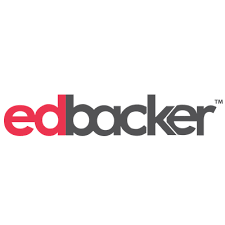 "The mission of Don't Stop The Music aligns with Edbacker's efforts to bring attention to the critical needs of communities across the United States." - Gary Hensley
Arlington, VA (PRWEB) October 29, 2015
Edbacker, a platform built for parent organizations, announced today that it has teamed with the producers of the forthcoming television and community project, Don't Stop The Music (DSTM) on a new fundraising campaign that will make music education a reality for tens of thousands of children. Hosted at http://www.edbacker.com/p/dstm, this initiative aims to bring together parents, students, music legends, and corporations for a common purpose – to ensure that classrooms around the county are filled with the sound of music. The goal of this $250,000 campaign is to help support the effort of DSTM as they collect, refurbish, and place instruments into schools and organizations for music instruction.
Education is the heartbeat of the community. Edbacker supports communities in filling funding gaps by bringing parents, corporations, and districts together in one platform. By creating community sites, Edbacker enables the support of school-specific campaigns, with donations from family, friends, and companies that are transparent and demonstrate a measurable impact towards goals.
"It is an honor to serve as the national platform for Don't Stop The Music. The mission of DSTM aligns with Edbacker's efforts to bring attention to the critical needs of communities across the United States. We are privileged to know incredible parent volunteers who tirelessly work on behalf of their children's schools to fill the unfunded projects so vital to development – like music education," said Gary Hensley, CEO and Founder of Edbacker.
Michael Holstein, Executive Producer of Don't Stop the Music added, "We're delighted to partner with Edbacker and further our mission of music education for all. Collaborating on this campaign allows us to streamline our fundraising, volunteer coordination, and instrument donation processes and frees us to concentrate on other key initiatives including producing a powerful TV show, putting on a world class concert, and collecting, refurbishing, and distributing enough musical instruments to help save music education for 250,000 students."
Well-known and admired musical legends are already part of TEAM DSTM – musicians like Paul McCartney, Aretha Franklin and Arturo Sandoval. Newer stars like My Morning Jacket, Rhiannon Giddens and O.A.R. are also lending their talents to this effort. More information can be found at http://www.edbacker.com/p/dstm or http://www.facebook.com/DontStopTheMusicUSA.
# # #
About Edbacker
Edbacker's mission is to bring much-needed visibility to clients through its community portal and engage and connect corporations with communities to help bridge funding gaps. The company's proprietary customer management-lite platform (CRM) delivers fundraising, volunteer, membership management and communication capabilities that can be leveraged to address a school's most pressing needs. More information can be found at http://www.edbacker.com.