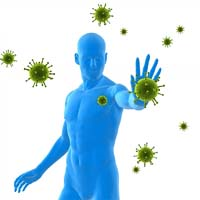 Encouragingly, recent clinical trials...have shown responses without toxicity.
Raleigh, NC (PRWEB) October 30, 2015
Researchers in New York says chimeric antigen receptors (CARs) can be successfully attached to extracted T-cells to help them find and attack mesothelioma tumors. The report on CAR T-cell therapy is the subject of a newly-posted article on Surviving Mesothelioma. Click here to read it now.
Scientists at Memorial Sloan Kettering Cancer Center say CAR T-cell therapy prompts T-cells to attack mesothelioma cells by targeting a protein they produce called mesothelin.
According to Dr. Prasad Adusumilli of the Center for Cell Engineering, "...recent clinical trials evaluating active immunization or immunoconjugates in patients with pancreatic adenocarcinoma or mesothelioma have shown responses without toxicity."
The new report in Cancer Discovery details other preclinical findings on CAR T-cell therapy for mesothelioma which Dr. Adusumilli calls "encouraging".
"The immune system is extremely powerful and represents what many researchers believe is our best hope for eventually overcoming cancers like mesothelioma," says Alex Strauss, Managing Editor of Surviving Mesothelioma. "We are committed to keeping our readers up-to-date on this kind of important new data."
To learn more about CAR T-cell therapy and other forms of immunotherapy for mesothelioma, see New Immunotherapy for Mesothelioma Relies on Altered T-Cells, now available on the Surviving Mesothelioma website.
Morello, A, et al, "Mesothelin-Targeted CARs: Driving T-Cells to Solid Tumors", October 26, 2015, Cancer Discovery, Epub ahead of print, http://cancerdiscovery.aacrjournals.org/content/early/2015/10/25/2159-8290.CD-15-0583.abstract
For nearly ten years, Surviving Mesothelioma has brought readers the most important and ground-breaking news on the causes, diagnosis and treatment of mesothelioma. All Surviving Mesothelioma news is gathered and reported directly from the peer-reviewed medical literature. Written for patients and their loved ones, Surviving Mesothelioma news helps families make more informed decisions.