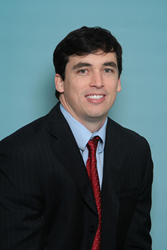 As most successful investors will agree, it takes time and effort to find the right deals.
Charlotte, NC (PRWEB) October 28, 2015
Sean McKay is both a Self-Directed IRA investor and an avid real estate investor. This combination of experience and talent helps Sean to add value to each meeting as the group leader.
Each month, something new comes up as this is an active group of landlords. Sean is sure to discuss a recent deal that closed. Sean employed techniques that other landlords and real estate investors have shared over the years to obtain this most recent real estate.
This deal is one that Sean had to go out and find by sending letters to each person who met the criteria. As most successful investors will agree, it takes time and effort to find the right deals. Sean sent out 55 letters and received 3 responses. Even though 3 responses are not very many, the point that mattered is that 1 of those responses resulted in Sean obtaining exactly the right property in the perfect location.
By being responsive and attentive to the potential seller, Sean was able to strike a deal to purchase the real estate and obtain owner financing. This was a winning situation for both the seller and for Sean.
Join the group to hear about this deal and many others that have taken place within this group. The best thing any investor can do is to learn from those who are willing to share their knowledge and expertise.
Click here for more information about this group.
About American IRA, LLC:
American IRA is committed to providing every client with gold-level service, regardless of account size. Experience their expertise through their certified IRA services professionals. Enjoy the value with one low annual fee of $285 with unlimited assets and unlimited account values. American IRA clients love the benefit of no charge for "All Cash" accounts. The performance of the American IRA staff is unmatched, with quick and efficient processing within 48 hours.
American IRA services thousands of clients and has over $300 million in assets under administration.
American IRA was built by investors for investors, and brings their successful investment experience to the table, providing excellent educational material showing the public that their self-directed IRA account can invest in a variety of assets such as real estate, private lending, limited liability companies, precious metals and much more.
American IRA is conveniently located in Asheville, NC and Charlotte, NC, and serves clients nationwide.
American IRA is the sponsor of American Wealth Radio. Click here for more information.