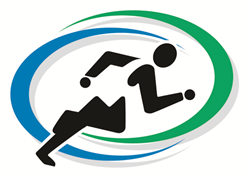 "While we are still learning about the best way to apply these new modalities, early research has shown promising results in the treatment of chronic back pain," said Dr. Meier
Los Angeles, CA (PRWEB) November 02, 2015
Orthopedic surgeon Steven Meier, M.D., a board-certified orthopedic surgeon and sports medicine specialist, recently performed the first stem cell/platelet rich plasma (PRP) lumbar intradiscal injection for degenerative disc disease in conjunction with La Peer Health Systems. Dr. Meier is renowned for treating his patients with the most advanced orthopedic solutions and stem cell technology is considered one of the most innovative regenerative medicine modalities.
"Injecting PRP and stem cells into degenerated spinal discs is relatively new. While we are still learning about the best way to apply these new modalities, early research has shown promising results in the treatment of chronic back pain," commented Dr. Meier. "Prolotherapy, on the other hand, has been used for decades in treating chronic painful conditions. My team and I have found that we obtain the best results when combining these techniques."
The intra-discal injections seem to help reduce pain originating from the disc while prolotherapy may be providing additional benefit by strengthening the supportive ligaments. Considering the growing interest in regenerative medicine among the public and the high incidence of chronic low back pain, we are excited to help many more patients in the future with this treatment."
This patient had been suffering from degenerative disc disease and chronic low back pain for an extensive period of time. Treatment involved injecting the patient's own stem cells harvested from his bone marrow directly into his degenerated lumbar discs very precisely under fluoroscopic guidance. The posterior spinal ligaments and sacroiliac joints were then treated with PRP prolotherapy. Prolotherapy has been shown to induce collagen production which stimulates healing and ligament regeneration. The goal of using these procedures in combination is to naturally strengthen worn-out ligaments and reduce segmental disc instability, leading to a reduction in chronic inflammation and pain.
Regenerative injection therapies like stem cell and PRP Stem cell therapy are gaining popularity as a comprehensive, natural, and safe alternative to conventional methods of pain management, which use anti-inflammatories, narcotic medication and surgical procedures, such as nerve ablation and spine surgery. Traditional interventional treatments such as corticosteroid injections and spinal fusion surgery are not all that effective in the long-term and are fraught with side effects and risk of significant complications. When performed by experienced professionals, regenerative injection therapies are very safe. The risk of side effects if very minimal since these regenerative modalities work with our biology, not against it.
Regenerative injection therapy also shows promise in treating a multitude of muscluloskeletal conditions including sports injuries, rotator cuff tears, ACL injuries, and osteoarthritis.
Steven Meier, M.D. is a board-certified orthopedic surgeon and sports medicine doctor in Beverly Hills, California. As a renowned expert in the most advanced techniques for shoulder and knee surgery, Dr. Meier is highly sought-after for his cutting-edge joint preservation and restoration procedures. He graduated with honors from Loyola Medical School in Chicago, received his residency training at Northwestern University, and completed his fellowship in sports medicine and arthroscopic surgery at the University of California San Diego. To learn more about Dr. Meier and his practice, please visit http://www.MOSM.com/ or call 310.736.2793.
La Peer Health Systems Los Angeles
La Peer Health Systems is an outpatient surgery center in Beverly Hills, founded by doctors and focused on providing excellent patient care alongside the most cutting-edge medical treatments available. With 47 world-renowned physicians in 13 specialties, comprehensive medical treatment is offered that takes patients from consultation to diagnosis, treatment, surgery, and ultimately aftercare. The 13 medical departments include orthopedics & sports medicine, gastroenterology, head & neck surgery, colorectal & general surgery, podiatry, ophthalmology, pain management, plastics & reconstructive surgery, gynecology, spine surgery, interventional cardiology, bariatric surgery, and anesthesiology. Unlike large hospitals, La Peer's unique structure offers extremely personal care in a safe and controlled environment. To learn more about La Peer Health Systems, visit: http://lapeerhealth.com.