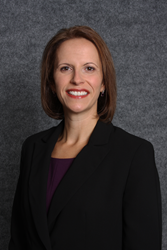 "It's imperative that Healthcare providers become more knowledgeable about prescription drug and other substance use disorders, while also increasing multidisciplinary collaboration to help patients suffering from this epidemic." - Karen Wolownik Albert
Chicago, IL (PRWEB) October 29, 2015
In response to the growing problem of prescription drug and heroin abuse, Gateway Alcohol & Drug Treatment Centers will offer a free Continuing Education webinar for healthcare professionals.
The webinar, "Dangerous and Deadly: Understanding Rx Drug and Heroin Abuse," will give participants the opportunity to earn one CEU and gain an insight into the most commonly abused prescription drugs, the related warning signs and symptoms.
It will also focus on the pathway from prescription opioids to heroin abuse, ways of identifying patients who may be abusing prescription drugs and the challenges of treating prescription drug and heroin addictions.
The webinar will be presented by Karen Wolownik Albert, a Licensed Clinical Social Worker and Executive Director of Gateway's Lake County facility in Lake Villa, Ill. It will be offered on two occasions: Wednesday, Nov. 4 from 12:30 to 1:30 p.m. and Tuesday, Nov. 10 from 12:30 to 1:30 p.m. There will be additional time for questions and answers at the end of each session.
"Prescription drug overdoses are killing more Americans each year than overdoses of illegal or street drugs," Wolownik Albert said. "It's imperative that Healthcare providers become more knowledgeable about prescription drug and other substance use disorders, while also increasing multidisciplinary collaboration to help patients suffering from this epidemic."
Heroin overdose deaths increased by approximately 286 percent nationally in the past decade, according to the Centers for Disease Control and Prevention. Every day 44 people in the U.S. die from a prescription pain killer overdose and many more develop a prescription drug addiction.
In Illinois there were 1,652 drug overdose deaths in 2014, most of them involving prescription opioids or heroin. This is a nearly 29 percent increase since 2010.
Participants will receive one CEU - NAADAC, Illinois: LCSW, LSW, LCPC, LPC, Nursing, Psychologist, IAODAPCA.
Registration in advance is required at Recovergateway.org/training and space is limited.
Gateway Alcohol & Drug Treatment Centers offer a comprehensive approach to drug rehab. With 10 facilities throughout the state, including Carbondale, Chicago, Lake County, Fox Valley, Springfield, and the St. Louis Metro East area , its staff creates personalized treatment plans for each client, one that treats the underlying causes of substance abuse—not just their addiction to drugs or alcohol.
Services include substance-abuse education, group and individual counseling, medical treatment of withdrawal symptoms and integrated therapy for underlying mental health concerns. Gateway also provides family counseling and education, relapse prevention and aftercare recovery support programs for teens and adults.
Reporters and Editors, for more information, please call Kymberly Vasey, Director of Marketing, at (630) 776-5725.
About Gateway Alcohol & Drug Treatment Centers
Gateway Alcohol & Drug Treatment Centers provide substance abuse treatment services for teens and adults at drug rehab centers throughout Illinois and the St. Louis Metro East area. Gateway's outpatient and inpatient treatment centers are licensed by the state of Illinois and accredited by The Joint Commission. Each year, Gateway's professional clinicians help thousands of individual's successfully complete treatment. Learn more about Gateway's free, confidential consultation, call (800) 971-4673.