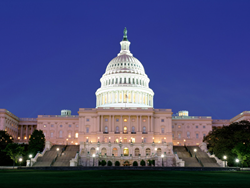 We look forward to partnering with SPC in fulfillment of their contract for training classes for the U.S. Navy
New York, New York (PRWEB) October 29, 2015
SPC Business Consulting, leaders in the program management field, and NetCom Learning, the experts in managed learning solutions, announce that they are partnering to provide professional training to the U.S. Navy under the provisions of the SeaPort-e electronic platform. SPC Business Consulting was recently awarded an Indefinite Delivery, Indefinite Quantity (IDIQ) contract from SeaPort-e for a wide range of professional training and program management. To assist in the fulfillment of the contract SPC has turned to NetCom Learning to deliver a portion of those training needs.
"We look forward to partnering with SPC in fulfillment of their contract for training classes for the U.S. Navy," said Russell Sarder, CEO of NetCom Learning.
"NetCom Learning is an experienced provider of training solutions in support of Federal, State, and local government agencies," said Sarder.
For more information on SPC Business Consulting's IDIQ contract and class fulfillment, contact 866-577-6749 ext702.
About SPC Business Consulting
SPC Business Consulting provides a wide range of process improvement strategies designed to meet all business needs. Recommendations are based on a holistic approach, healing each company from all sides and allowing each business to reach its maximum potential. SPC's processes are focused on the way businesses operate from the sale to the delivery. The emphasis is on the tools and technology used everyday. SPC looks at what a client is measuring and what they are not, why things are happening, and where changes can be made to find relief from the most pressing business problems.
For more information about SPC Consulting visit http://www.spcconsulting.org.
About NetCom Learning
We manage learning. We promote the values of lifelong learning.
NetCom Learning is an award-winning global leader in managed learning services, training, and talent development. Since 1998, we've been in the business of helping organizations reach optimal performance results and address challenges by managing all aspects of organizational learning. We believe that an organization's ability to learn — and translate that learning into rapid action — is the ultimate competitive advantage.
SeaPort-e:
SeaPort-e is an electronic platform developed by the Navy to contract support services in a variety of areas, including engineering, financial management, and program management. The SeaPort-e online portal allows both small and large businesses to submit offers for contracts in an efficient and standardized way. Currently, almost 85% of the companies that win contracts through SeaPort-e are small businesses helping to grow the nation's economy.