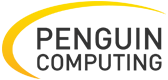 Fremont, California (PRWEB) October 29, 2015
The Silicon Valley Business Journal announced that Penguin Computing, provider of high performance computing, enterprise data center and cloud solutions, is one of the 50 Fastest Growing Private Companies in Silicon Valley.
The regional business newspaper's annual rankings are based on a company's percentage of revenue increase over a three-year period. Penguin Computing is realizing strong growth based on both its high-performance computing (HPC) and enterprise business. This includes establishing leadership roles in cloud computing for the data center and data centric computing. The company's Penguin Computing on Demand (POD) provides a high-performance, bare-metal, HPC computing environment in the cloud.
"This award signifies the exceptional talent and dedication of our employees and the emphasis we place on understanding and meeting our customers' computing needs," said Tom Coull, CEO, Penguin Computing. "The greatest reward is seeing our customers solve some of the world's most complex business and scientific challenges through the implementation of our systems and services."
Penguin Computing's customers include agencies of the federal government and companies in sectors such as manufacturing, life sciences, energy, financial services and education. The 50 Fastest Growing Private Companies in Silicon Valley were highlighted in the October 16 issue of the Silicon Valley Business Journal.
About Penguin Computing
Penguin Computing is one of the largest private suppliers of enterprise and high performance computing solutions in North America and has built and operates the leading specialized public HPC cloud service POD. Penguin Computing pioneers the design, engineering, integration and delivering of solutions that are based on open architectures and comprise non-proprietary components from a variety of vendors. Penguin Computing is also one of only five authorized Open Compute Project (OCP) solution providers leveraging this Facebook-led initiative to bring the most efficient open data center solutions to a broader market, and has announced the Tundra product line which applies the benefits of OCP to high performance computing. Penguin Computing has systems installed with over 2,500 customers in 40 countries across eight major vertical markets. Visit http://www.penguincomputing.com to learn more about the company, and follow @PenguinHPC on Twitter.