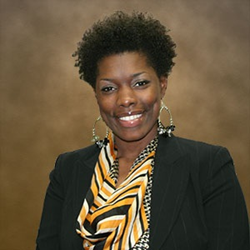 We know that we can be instrumental in every career stage of these highly valued professionals
St. Louis, MO (PRWEB) November 10, 2015
The PracticeMatch Career Fair will take place Wednesday, November 18, 2015 from 5:00 to 8:00 pm at the Courtyard Miami Downtown, 200 S.E. 2nd Avenue Miami, FL 33131. More than 50 hospitals, clinics and groups with career opportunities will be attending from across the country. All specialties will be represented. Attendees will enjoy free hors d'oeuvres and raffle prize drawings.
Leslie Thompson, Director of Career Fairs for PracticeMatch says "Miami is an ideal location to hold a career fair event. In the metropolitan area there are nearly a thousand medical residents and fellows who are looking for physician roles, as well as many practicing physicians and advanced practitioners interested in exploring new opportunities and challenges," Thompson continues: "We know that we can be instrumental in every career stage of these highly valued professionals."
PracticeMatch has enjoyed a five-year history of ever-growing career events, which is now even broader because of its recent partnership with MDLinx, part of the M3 Group. "The strength and category expertise of PracticeMatch, coupled with the massive reach of the trusted physician network of MDLinx, allows us to promote and expand our career fairs through new channels and markets," comments Mike York, COO, PracticeMatch. "Through our partnership with MDLinx, we can present our career fairs to more than 500,000 active physicians, significantly enhancing their career opportunities. By expanding our events into new cities, we are helping the healthcare industry fill the vital positions that are necessary for offering the highest quality patient care. This is particularly helpful in the context of the impending physician shortage already having an impact on the nation."
Register here for the PracticeMatch Miami Career Fair. To learn more visit https://www.practicematch.com/, call PracticeMatch at 800-489-1440 or email us at careerfairs(at)practicematch(dot)com.
About PracticeMatch
PracticeMatch assists health care organizations around the country with finding physicians to fill needs within their communities. For over 20 years, PracticeMatch is the number one provider of physician data and services to in-house physician recruiters. PracticeMatch offers a complete line of sourcing tools, including world-class physician databases, an online physician job board and career center and consulting services, and a full-scale data management and tracking system. More information can be found at https://www.practicematch.com.