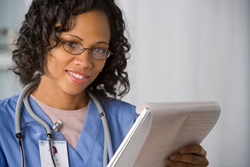 Oklahoma City, OK (PRWEB) October 29, 2015
As Urology Nurses and Associates Week approaches, 180 Medical, a nationally-accredited provider of intermittent catheters and ostomy products, would like to acknowledge the extensive work of urology nurses and urology associates who provide treatment and education to patients with urological conditions and/or concerns. Urology Nurses and Associates Week takes place each year on the first week of November to create awareness of the work urology professionals do and how you can support them.
180 Medical works with urology nurses and associates to provide their patients with spina bifida, spinal cord injuries, multiple sclerosis, and other conditions that may require intermittent catheterization. Urology nurses have offered invaluable insight to help 180 Medical maintain and improve their customer service.
Those who have had their lives improved by the help and care of a urology nurse or associate are encouraged to promote and celebrate Urology Nurses and Associates Week. A good place to start is to check out the Society of Urologic Nurses and Associate website, which has resources, posters, gifts, and more. 180 Medical would like to thank each and every one of the urology nurses and associates who have positively affected the lives of all those they help every day.
Company/Organization Info:
180 Medical is one of America's fastest-growing home delivery providers of sterile-use intermittent catheters, ostomy, and other related disposable medical supplies. Based in Oklahoma City, the company is dedicated to meeting the supply needs of customers with chronic medical diagnoses such as urinary incontinence, spinal cord injuries, spina bifida, colon cancer, Crohn's disease, and many other conditions that require catheterization and ostomy supplies. 180 Medical is a subsidiary of ConvaTec, a leading global medical products and technologies company. For more information, please visit http://www.180medical.com.