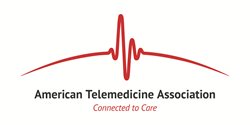 Telemedicine represents the dawn of a new age
Beijing, China (PRWEB) October 29, 2015
Signaling the rapid world-wide growth of telemedicine, the American Telemedicine Association (ATA) today announced it will co-host the Second China International Telemedicine Summit at the Beijing Capital Hotel in China, Oct. 31- Nov 1, 2015. Thought leaders, companies, and leading institutions are expected to attend this year's telemedicine conference. The two-day event has official approval of the government and is co-hosted by the China Medicine Education Association (CME), Chinese Academy of Medical Sciences (CAMS), Tianjin National Hi-Tech Industrial Development Area, and the Tianjin Telemedicine Association (TTA).
"We're excited to see the continued growth of telemedicine and to see the next generation of telemedicine products and services that will be used in leading healthcare systems throughout the world" said Jonathan Linkous, chief executive officer of ATA. "The clear benefits of telemedicine to improve accessibility and lower costs – all while enhancing the overall quality of healthcare in the US and abroad – is now undeniable."
The Second China International Telemedicine Summit is aimed to promote the development of telemedicine to benefit people throughout China and to create bridges with clinicians, administrators and companies in China and the United States. The summit consists of the summit forum, technology demonstrations, round table discussions and networking opportunities. The exhibit area will feature telemedicine technology demonstrations from US and Chinese companies.
The conference focuses on educating Chinese providers and healthcare officials about the benefits of telemedicine and how to readily adopt it. Companies interested in expanding their telemedicine business can hear China experts and business veterans discuss related opportunities and key challenges. China represents the world's second largest healthcare market. The government recently emphasized that the future of telemedicine and the co-development of Beijing, Tianjin and Hebei represent the driving force to build up a new economic development zone around the capital city of China.
"Telemedicine represents the dawn of a new age – where healthcare delivery services will only get better, cheaper, faster and more ubiquitous over time," added Linkous.
About the American Telemedicine Association
The American Telemedicine Association is the leading resource and advocate promoting the use of advanced remote medical technologies. ATA and its diverse membership work to fully integrate telemedicine into healthcare systems to improve quality, equity and affordability of healthcare throughout the world. Established in 1993, ATA is headquartered in Washington, D.C. For more information, visit http://www.americantelemed.org.
#####