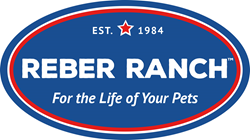 We look forward to seeing their horse trailer fill up as a result of our community's generosity.
KENT, WA (PRWEB) October 30, 2015
Reber Ranch, a local and popular feed and pet supply store, will host their Check-R-Board event on Saturday, November 7th, from 10AM to 2PM.
This event is one that is near and dear to the hearts of everyone at Reber Ranch, as it allows the entire community to join hands in supporting another wonderful, local organization, SAFE. SAFE's (Save a Forgotten Equine) mission is to rescue, rehabilitate, and retrain horses facing neglect or abuse and provide them with the best opportunity for a permanent home and a lifetime of safety.
"The Reber Ranch family has a profound appreciation for SAFE and what they do for our equine friends," said Andrea Brown, Buyer for Reber Ranch and a 19-year veteran horse owner. "It is a great honor for us to invite our neighbors to help donate much needed feed, hay, salt blocks, and blankets that will assist in caring for the horses."
In an effort to help increase the amount of supplies donated, Reber Ranch is discounting all Purina Premium Feed for the entire day.
"The heart of SAFE is their volunteers and donors," said Carrie Estrada, Reber Ranch's Marketing Manager. "We look forward to seeing their horse trailer fill up as a result of our community's generosity."
As always, Reber Ranch will not disappoint when it comes to providing a fun and educational weekend event for their neighbors. On the Reber premises, there will be a Q&A session with a Purina Expert on horse care and feed, a John Deere Gator provided by Washington Tractor, a raffle with spectacular prizes, and even miniature ponies that children can pet and interact with. There is no charge for these events for those that attend.
Customers will also have the opportunity to enter into the National 2015 Purina Check-R-Board Days Sweepstakes for their chance to win a 2015 John Deere Gator TS, a Trip-for-Two to the Purina Animal Nutrition Center, or Purina Gear. See store for official contest rules.
# # # #
Established in 1984, Reber Ranch is a family-owned, full-service pet destination for your dog, cat, horse and even backyard birds. Reber Ranch is home to more than 14,000 square feet of animal supply products, a grooming salon, a do-it-yourself dog wash, a veterinary hospital, and free outdoor dog parks, all of which are open seven days a week.