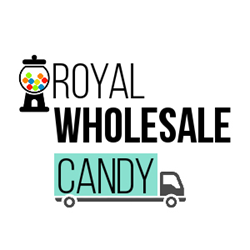 (PRWEB) October 30, 2015
Royal Wholesale Candy Company is excited after launching their new inventory management system and the direct benefits their customers will see as a result of the implementation. Recently celebrating 25 years prompted the company to reevaluate the way they inventory their items. In a constant pursuit to increase the customer's experience with the brand, Royal Wholesale Candy has enhanced their entire warehouse inventory strategy. The new system is allowing their warehouse team to expand their skills while increasing order and picking accuracy.
Implementation of this system delivers exciting capabilities for the company and its customers. The candy wholesale giant will be able to identify and eliminate inefficiencies in their production line, allowing an automated process to maintain a high return in efficiency. Their warehouse and customer service teams will be able to better track product locations and inventory statistics, making sure shipments are evaluated before sending without sacrificing time. This new system will also allow the company to reduce workforce on the picking and processing aspect of inventory management, giving the team more time to focus on their ever-vigilant care of handling and packing products. By optimizing inventory levels, Royal Wholesale Candy will be able to identify and swap out product that does not meet their standards of freshness and quality.
Royal Wholesale Candy prides itself on excellent customer service and satisfaction. Forging long-lasting relationships and maintaining friendly customer service is the basis of its business.
About Royal Wholesale Candy:
Royal Wholesale Candy is a leading candy distributor founded in 1990 and is based in Mount Laurel, NJ. Royal offers their customers over a thousand varieties of candy, nuts and dried fruits to choose from at discounted wholesale prices. Royal serves retail stores, caterers, party planners, and organizations throughout the continental US and Canada. Royal's success and growth over the years can be attributed to their focus on delivering quality, value, and service every time. Visit RoyalWholesaleCandy.com.