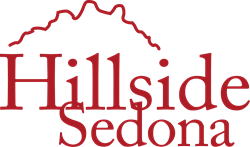 De Mayo's remarkable abilities with color and composition are unprecedented, portraying his subjects with astonishing simplicity creating meaningful art works of lasting value, said James Ratliff
Sedona, AZ (PRWEB) October 29, 2015
Hillside Sedona Shopping Center and the James Ratliff Gallery, located at 671 State Route 179, Sedona, AZ, are proud to present the work of Arizona artist, Louis De Mayo.
De Mayo is known for his interpretation of the Native American spirit within his artwork. His artwork has a contemporary flair with a realistic edge to it. For two weeks, starting on November 6, 2015, guests of Hillside Sedona can experience this modern day artists' masterpieces. With the artist himself hosting a meet and greet reception on opening night from 5 p.m. until 8 p.m.
De Mayo's life is compared to the Frank Sinatra, "My Way" of living. Born in Philadelphia in 1926, De Mayo was born and raised in the same neighborhood as Frankie Avalon and Mario Lanza, so artistry was truly surrounding him. De Mayo served in the Marines during World War II and once back stateside enrolled and studied at the Pennsylvania Academy of Fine Arts. That training and several commercial art jobs led him here to Arizona where he became the Art Director for "Arizona Highways" magazine.
Once De Mayo retired from the magazine he focused all his time and energy into his personal artwork, with an emphasis on Native American pieces. De Mayo says he chose Native Americans for his work because of their "dramatic quality" and "manner of dress." His artwork continues to inspire and capture the essence of the Native American spirit, and at the age of 90, De Mayo continues to work and create these spiritual pieces.
For gallery owner, James Ratliff, not only is De Mayo a fantastic artist, but he is a friend. "In my 50 years in the gallery business, which has involved watching and representing many fine artists, De Mayo continually captures my attention with his unique ability to very successfully break the rules of art," says Ratliff. Ratliff goes on to say, "De Mayo's remarkable abilities with color and composition are unprecedented, portraying his subjects with astonishing simplicity creating meaningful art works of lasting value."
Hillside Sedona is nestled in the middle of all the beautiful red rocks that surround Sedona. In addition to the James Ratliff Gallery, there are an array of specialty shops, several art galleries, a beauty salon and a handful of restaurants. Most of the activities there at Hillside Sedona are outdoors so guests can't help but take in the breathtaking views. That's why Hillside Sedona is choosing to host this event. Hoping those breathtaking views, along with De Mayo's work, will inspire others to express their artistic freedoms.
Hillside Sedona:
In 1986, Shirley Caris developed Hillside Sedona, bringing to it the spirit of nature, artistic qualities and the essence of the town she now called home. An upscale retail shopping center, Hillside Sedona is home to fine art galleries, unique boutiques, a variety of restaurants, locally owned shops and the event venue, The Bridge at Hillside. The popular Northern Arizona destination is filled with sites and attractions that are sources of inspiration to many. In a setting with a view of the Red Rocks that surround the property, Hillside Sedona also is a perfect destination location for photography. http://www.HillsideSedona.net
Media contact:
Jose Miguel Santiago
Phoenix Marketing Associates
602-282-0202
XXX