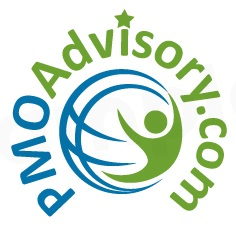 The failure rate of strategic initiative is simply staggering - 60 to 90 percent, depending on research.
Cedar Grove, NJ (PRWEB) October 29, 2015
PMO Advisory has designed a comprehensive training solution focus on strategic business execution for businesses and institutions. The solution focuses on strategy implementation, and the full solution includes comprehensive training for all project and operational professionals including project management and service management certification courses (e.g. PfMP, PgMP, PMP, PMI-RMP, PMI-ACP, etc. and ITIL Foundation and Intermediates) and professional training such as business execution, lean management, organization change, conflict management, enhancing productivity, project management for executives and project management for team members. These courses are offered across multiple delivery methods including online, virtual, classroom, and onsite.
"The failure rate of strategic initiative is simply staggering. Research consistently reveals a 60% to 90% failure rate, especially when projects, programs, and portfolios are big and complex," stated Te Wu, CEO of PMO Advisory. "Our goal is to provide high value training and consulting to help organizations improve their state of business execution. By our estimate, just a 10% improvement in project success rate, for example, significantly improves organization performance and translates directly to top and bottom line."
PMO Advisory is a socially minded management advisory and training firm with expertise in business and IT execution, serving as a resource to help enable ideas for organizations. PMO Advisory helps transform business ideas, plans, objectives and vision into reality using a proven, customizable consulting approach. The firm's advisory team is expert in portfolio, program and project leadership, process improvement, and business transformation. As a training company, the firm is striving to be the most comprehensive project management training firm in the world, offering certification training in Portfolio (PfMP), Program (PgMP), Project (PMP, CAPM, PRINCE2, and MSP), Risk (PMI-RMP), Agile (PMI-ACP, SCRUM), and Service Management (ITIL series) training.
For more information, visit PMO Advisory on the web at http://www.pmoadvisory.com. For more information about this course, please visit us at http://www.pmoadvisory.com/training.