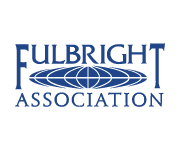 "Fulbrighters have a deep understanding of people and cultures around the globe… often, turning ideas into action… igniting a 'Fulbright effect'" ~ Jennifer Oxley, Executive Director
Washington, DC (PRWEB) October 29, 2015
The Fulbright Association is assembling world-renowned leaders, a Nobel Peace Laureate, educators and experts involved with advancing peace, global health and education on November 12-14 at the Omni Hotel at CNN Center in Atlanta at the Fulbright Association's Creating Pathways to Peace in Global Health & Education Conference.
Fulbright alumni will participate in roundtables to collaborate on specific ways to take action to address important health and social issues across the globe alongside global leaders, corporate and university partners and inspiring individuals who are making noteworthy advances in Global Health, Water in Africa Sustainability, Trafficking & Child Labor, Women & Girls Empowerment, Diversity and more.
Conference speakers will include:
•2014 Nobel Peace Laureate Kailash Satyarthi on "Education Opens Doorways to All Human Rights" who will discuss his successful model to reduce trafficking and child labor worldwide
•Dikembe Mutombo, NBA Legend, philanthropist & expert on health issues in the Democratic Republic of the Congo
•Ambassador Andrew Young, former Atlanta Mayor & Civil Rights Leader to give Welcome Remarks
•Dr. David Satcher, Former U.S. Surgeon General & CDC Director to kickoff global health sessions Friday
•Atlanta Mayor Kasim Reed gives "Official Welcome to the City of Atlanta" at the Opening Dinner
Attendees will experience engaging speakers, panels and roundtables, including:
•Morgan Stanley Diversity Luncheon: Louis Sullivan, MD, former U.S. Secretary of Health & Human Services shares his journey from a young black child from a segregated Georgia to founding the Morehouse School of Medicine and becoming U.S. Secretary of Health & Human Services in President Bush's cabinet.
•Mercer University's Water in Africa Sustainability Panel: Bea Perez, Chief Sustainability Officer for The Coca-Cola Company, along with Professor Vokhiwa of Mercer University will participate on our "Water in Africa: Empowering Women, Empowers Entire Communities" panel discussing sustainability.
•Powerful Panel on Achieving Sustainable Peace through Women Empowerment: Global environment advocate Laura Turner Seydel and Dr. Valerie Montgomery Rice, President of Morehouse School of Medicine, will share their insights on the newly adopted U.N. Sustainable Development Goals (SDGs) relative to "Empowering Women & Girls: Access, Education & Media"
Kim Eger, 2015 Annual Conference co-chair shared, "This conference launches our 'Pathways to Peace' initiative where our chapters will focus in on impacting five areas: global health, education, peace-keeping, sustainability and entrepreneurship, with tie-in's to several conference panels."
Since 1947 more than 125,000 US scholars and 200,000 international scholars have participated in the Fulbright Program, the world's largest academic exchange program. Through programs and events, like this conference, the Fulbright Association enhances the Fulbright exchange experience by promoting collaborative engagement and peaceful diplomacy across our global community.
"Fulbrighters have a deep understanding of people and cultures around the globe… often, turning ideas into action… igniting a 'Fulbright effect' where actions get bigger, spread worldwide and unite us with peaceful ties," said Jennifer Oxley, Executive Director, Fulbright Association. "This gathering in Atlanta is an exciting place to engage with experts, diplomats and influential leaders to collaborate in ways that matter on important global health and social issues."
Join the Fulbright Association's 38th Annual Conference: Creating Pathways to Peace in Global Health & Education
WHEN: November 12-14, 2015
WHERE: Omni Hotel at CNN Center in Atlanta, Georgia
For more information about the conference, program and speakers, visit http://www.fulbright.org.
To request a media pass or interviews with select panelists, contact Kim Bulger at kim(at)fulbright(dot)org.
About the Fulbright Association
The Fulbright Association is the official U.S. alumni association for the Fulbright Program, the largest international exchange program in history with over 325,000 alumni worldwide and 125,000 U.S. alumni. Founded in 1977, the Association supports our alumni who share a commitment to international education and cultural understanding among the peoples of the world. We connect alumni and friends of cultural understanding in ways that matter through 230 events each year for visiting Fulbrighters and alumni for cultural enrichment and lifelong connections. And we inspire our alumni to give back through service programs in many regions around the world. To learn more, visit http://www.fulbright.org.
###