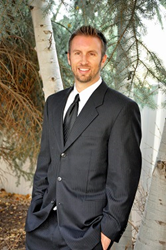 There are 2 guarantees in life, we all know them to be death and taxes, take a risk and live life to the fullest by starting a business, there are so many resources available it has never been more possible to turn your dreams into the truth.
Salt Lake City, UT (PRWEB) November 03, 2015
Picture this, the young entrepreneur with a little app hits it big and makes a huge fortune while the rest of the population works so hard for each dollar. Why is it that entrepreneurs in general tend to live the life of their dreams, and what would the world look like if more people became business owners? Leo Kanell has just launched a new site with tips and advice on what it takes to become an entrepreneur, below are reasons to take the plunge.
Start a Business
Leo Kanell first became a business owner at age 21, while in college some guy announced an internship where students learned how to start a business. They learned to start a house painting business and run the whole business including sales, hiring employees and managing profits. Explains Leo Kanell, "that fateful day it became clear everyone can choose to become a business owner." Out of 100 interns he finished 2nd and made $60,000 that summer, a fortune for a student. 14 years later Kanell has always been an entrepreneur and has started several businesses that have unlocked many not so well known benefits there are to owning a business.
Tax Savings
Several tax specialists have noted that the US has 2 tax systems one for employees and one for business owners. Business owners in general have more favorable tax deductions versus the average employee. Owners have more tax write offs that most employees either do not know about or cannot deduct since they are not business owners. Things like a home office, cell phone, internet and certain health care costs become tax deductions for entrepreneurs where they are not for regular employees. Want to pay less in taxes, Leo Kanell says, "become a business owner."
Freedom
Employees rarely can choose their work schedule, entrepreneurs meanwhile are free to set their own schedule. An example Kanell shares is he loves taking his family boating on a week day versus having to do it on the crowded weekend. Many theme parks and outdoor activities are more enjoyable on a week day and a business owner has the freedom to choose. States Leo Kanell, "as a business owner they'll never take our freedom."
Fair Compensation
Not all business owners are wealthy, however a business owner has no ceiling on the amount of money that can be made. A typical employee regardless of how hard she works is mostly guaranteed to have limited income potential. Someone who runs an enterprise has the opportunity to make significantly more money. Leo Kanell points out, "while there are risks with every business, the rewards are definitely worth it."
Build a Business not a Job
One lesser known aspect of running a business is the ability to build a real organization or business model that is not dependent on the work done solely by the business owner. Some owners run a business where they are the sole worker for the business and if they do not work then the business and owner make no money. Leo Kanell explains, "businesses that are contained to just the business owner are really not businesses but just jobs, a real business can be scaled to grow and a smart business owner will delegate to employees specific jobs and automate with technology most processes." The key here is that a smart business owner is overseeing her people, her processes and product, but is rarely involved in all of the day to day labor except when necessary. Indeed an owner should be able to go on vacation without the enterprise missing a beat and the business continues to make money without the owner present. At that point then she has a real business and not just a job.
Putting it all Together
A famous movie quote from the Count of Monte Cristo says, "we are either kings or pawns" and in life the odds to live as a king increase when a new product or service is launched. Some of the benefits have been explained including: tax savings, work schedule freedom, fair compensation as well as the power of building an organization where the business owner doesn't do all of the work, In today's world it is easier than ever to start a business and at http://www.leokanell.com there are tips and content available for aspiring or existing entrepreneurs. Declares Leo Kanell, "there are 2 guarantees in life, we all know them to be death and taxes, take a risk and live life to the fullest by starting a business, there are so many resources available it has never been more possible to turn your dreams into the truth."