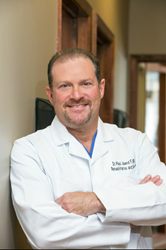 Scotch Plains, NJ (PRWEB) October 29, 2015
Dr. Paul Abend of Consultants in Rehabilitation and Pain Medicine was initially reviewed and approved as an "NJ Top Doc" in 2013. Dr. Abend's dedication to his specialty and practice and genuine care for his patients has earned him the honor and title that he continues to hold, two years later. Here's to many more, Dr. Abend!
Board Certified in Physical Medicine & Rehabilitation as well as Family Practice, Dr. Paul Abend had treated over six thousand patients in the private sector before opening the Neuropathy Center at RWJ Rahway Hospital! Dr. Abend says it has been and continues to be an extremely exciting and rewarding experience.
Paul Abend, D.O., F.A.A.P. M. & R. has over 23 years of experience in physiatry and pain management intervention. His focus is nonsurgical spinal treatments, sports injuries and neuropathy. His goal is to eliminate pain, promote mobility, improve movement potential, and provide a better quality of life through effective and proven procedures and treatments.
Dr. Abend offers many treatments and services, including:

Comprehensive evaluation of Musculoskeletal conditions
Rehabilitation management of Neuromuscular diseases
Strokes and Rheumatologic diseases
Integrative therapeutic exercise program
Sports Injuries
Acute and chronic joint pain
Acute and chronic neck and back pain
Neuropathy
Failed neck and back surgery syndrome
Variety of image-guided interventional procedures
Spinal stimulator trials
Some of Dr. Abend's many accomplishments:
Launched an International and National Autism Medical Assessment and Treatment Center of New Jersey (aka: The Autism Think Tank NJ). The Autism Think Tank is a Unique Non-Profit Medical center that brought together world renowned Medical Experts via Tele-Medicine
Co-Founded a program known as Autism Escapes, a Non-Profit network of Private Jet Owners who fly patients with Autism around the country to seek more Specialized forms of Medical care at no cost to their families.
Co-Founded the Mount Bethel Village, the First Supportive Residential Housing for adults with Autism and Developmental Disabilities (located in Warren, NJ).
Dr. Paul Abend was the past president of the New Jersey Society of Physical Medicine & Rehabilitation as well as the past president of the New Jersey Society of Medical Specialties.
Dr. Paul Abend continues to achieve very high success rates by numerous patient testimonies. Below are recent patient testimonials:
"Dr. Abend is a wonderful doctor. He allowed me to understand the reason for my visit. He never rushed me out of the office, which other doctors often do. He carefully took the time, to look over my previous medical records. I highly recommend Dr. Paul Abend." – Patient
"Very caring and intelligent; spent a lot of time figuring out my problem and coming up with a treatment plan that has made me pain free for over three years. I have recommended many of my friends to him and they have all had the same experience I did. We were all lucky to have found him." - Patient
Dr. Abend is conveniently located in Somerset, Union, and Essex Counties. For more information and locations you can visit Dr. Abend's full profile at http://www.njtopdocs.com/DrAbend.
About Us
NJ Top Docs is a comprehensive information resource of Top Doctors, Dentists and Hospitals. We are profiling over 900 Healthcare Providers and have made it convenient for you to find them.
NJ Top Docs allows patients to "meet" these providers online before making their appointment.
For more information, visit http://www.NJTopDocs.com.
You can also follow us on Facebook – Twitter – YouTube