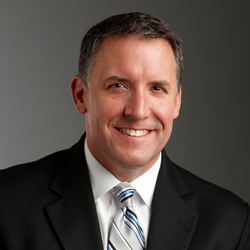 Rob's deep experience will enable us to accelerate our growth plans.
New York (PRWEB) November 03, 2015
SupplyLogic President and Chief Operating Officer Frank J. Olivieri has named Robert Flowers vice president of business development. Robert brings SupplyLogic more than 20 years of experience in marketing operations and technology.
"Rob's deep experience working with chief marketing officers and other senior marketing leaders in the retail and consumer packaged goods industries will enable us to accelerate our growth plans. This key addition to our company will allow us to be even more effective at identifying and successfully addressing marketing challenges within large brands," said Olivieri.
Robert was previously vice president of business development at SGK, where he played a key role in expanding the organization's marketing production and brand development client base. Robert holds a Bachelor of Arts degree from Wittenberg University in Ohio.
About SupplyLogic
Founded in 2004, SupplyLogic, a privately held marketing procurement firm with a base of operations in New York and Chicago, is a leading service provider for large corporate enterprises. The company partners with top private equity firms such as KKR, Welsh Carson Anderson & Stowe and Providence Equity Partners, delivering enterprise value to their portfolio companies. SupplyLogic has a unique ability to deliver a 25-45 percent reduction in printing and promotions spend through improved marketing procurement and logistics practices. It also transforms brand delivery, reducing risk, automating compliance and simplifying ordering, while providing executives with real-time performance analytics. For more information about SupplyLogic, please visit SupplyLogic.com.
###