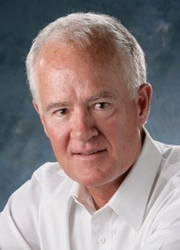 Our new courses will change the way companies train their staff that support both internal and external customers.
Austin, Texas (PRWEB) October 29, 2015
Certification Game Inc. announced today that they will be adding two new courses, Knowledge Centered Support (KCS) Fundamentals and ITIL® Foundations, to their catalog with both making an appearance at the conference for service management FUSION 15, New Orleans, LA, from November 1-4, 2015. KCS Fundamentals will officially be launched at the ITSM conference, and event attendees will get to preview ITIL Foundations, which will be released at a later date.
Certification Game will be giving live demonstrations of all three of their eLearning courses, including their first course, Support Center Analyst certification, as an exhibitor on the show floor. FUSION 15 is the perfect setting to debut these courses because they are targeted towards IT service management professionals.
The KCS Fundamentals is geared towards those support centers that have front-line analysts who need the basic understanding of KCS. Certification Game's ITIL Foundations course is a new take on ITIL with its interactive interface that helps students to better comprehend the material.
"FUSION 15 always brings a great IT service management audience and we can't wait to share our latest interactive courses with those in attendance," Ron Muns, co-founder and CEO of Certification Game, said. "We're excited to demonstrate how Certification Game can make a true impact on learning for support centers around the world."
About Certification Game Inc.
Certification Game Inc. is an Austin, Texas based company that is focused on building online training courses to prepare learners for professional certifications. The concept of the company is 'Serious Learning, Not So Boring,' with a focus on building certification courses that will help the learner qualify for a new job, promotion, or a professional certification. Uniquely, Certification Game courses incorporate game mechanics in order to make learning more fun and engaging for the participant. The founders, Ron Muns and Cole Leslie, come from the IT service management and green energy fields respectively.
ITIL® is a Registered Trade Mark of AXELOS Limited.