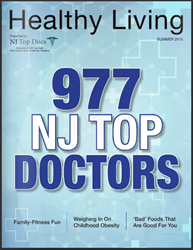 Scotch Plains, NJ (PRWEB) October 29, 2015
Dr. Rocco Simmerano is a lifelong Morris County resident. After graduating from Lenape Valley Regional High School, he attended the University of Notre Dame where he graduated with honors. He attended medical school at Rutgers-NJMS, graduating in 1999 with membership in Alpha Omega Alpha, the medical honor society. His surgical and orthopaedic training were completed at Tufts University in Boston, MA where he served as assistant team physician for the Boston Celtics and Boston Renegades women's soccer team. In 2004, he returned to New Jersey to practice with Drs. Cubelli and Capecci.
Dr. Simmerano is board certified in orthopaedic surgery and is a member of American Academy of Orthopaedic Surgeons (AAOS) and a fellow of the Notre Dame Orthopaedic Society and Tom Dooley Society. He serves as a team consultant for Lenape Valley High School and is active in the lecture circuit around Morris County, talking to local groups about osteoporosis and fracture prevention, as well as various sports medicine topics.
Recently certified in Disaster Assistance and Management by the AAOS, Dr. Simmerano's interests also include joint replacement and sports medicine, with specialty in hip arthroscopy. He performs some of the newest techniques in the orthopaedic field and is actively working with platelet rich plasma, stem cells and ultrasonic guided techniques. He was recently voted Most Compassionate Doctor 2013 by his patients. Dr. Simmerano resides in Morris County with wife and three young children.
Advocare Morris County Orthopaedics is a specialty practice dedicated to the care and treatment of a wide variety of musculoskeletal complaints from head to toe. Our team of physicians treats all manner of orthopaedic complaints with particular interest in fractures, joint replacement and reconstruction, and sports medicine. We practice in an integrative environment, incorporating the latest technologies and providing seamless care through our on-site physical therapy center. Our physicians combine more than 60 years of experience in treating Morris County and our helpful and knowledgeable staff can assist you throughout all aspects of your care.
Dr. Rocco Simmerano is conveniently located in Morris County. For more information and locations, visit Dr. Simmerano's online profile here: http://www.njtopdocs.com/roccosimmeranomdfaaos.
About Us
NJ Top Docs is a comprehensive information resource of Top Doctors, Dentists and Hospitals. We are profiling over 900 Healthcare Providers and have made it convenient for you to find them.
NJ Top Docs allows patients to "meet" these providers online before making their appointment.
For more information, visit http://www.NJTopDocs.com.
You can also follow us on Facebook – Twitter – YouTube