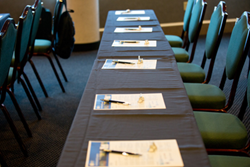 Participating in the Plan Competition definitely broadened my view of the financial world. Not only does it help you on your resume but throughout your life as you plan for your own financial needs. 1st place winner, Staci Rezendes
Middletown, OH (PRWEB) October 29, 2015
Participating universities in the Plan Competition include:
San Diego State University, Adjunct Faculty Stephen Nielander, San Diego, CA;
Louisiana State University, Professor Frances C. Lawrence, Baton Rouge, LA;
University of North Texas, Adjunct Finance Professor David Ragan, Denton, TX;
Clarion University of PA, Professor Jeff Eicher, Clarion, PA;
Bryant University, Lecturer Mara Derderian, Smithfield, RI;
Bowling Green State University, Instructor J. Michael Galbraith, Bowling Green, OH;
California State University, Asst Professor of Finance Inga Chira, Northridge, CA;
Central Michigan University, Faculty Advisor Doug Iles, Mt. Pleasant, MI.
For the first phase of the competition, the completed plans are sent to the IARFC from which up to six will be selected to give a webinar presentation to the IARFC Board of Directors the day before their Annual Board Meeting in March. From those presentations, three teams will be chosen to compete in person at the Finals in Charlotte, NC. This process exposes the students to both financial concepts and the task of delivering proposals in person as in a real client setting.
During the two-day Finals in Charlotte (April 20 and 21), students, faculty and advisors will attend a CE presentation on the first day. Most importantly, attendees are able to judge the competition the next day. This is a two-way networking opportunity - experienced consultants meet the upcoming professionals and undergrads are exposed to successful IARFC members who can fill mentor roles.
The National Financial Plan Competition is supported by both companies and individuals in the financial services Industry. The IARFC welcomes back corporate sponsor Cetera Advisors from El Segundo, CA for their third year. They join other corporate sponsors including: Keir Educational Resources, LD Lowe Wealth Advisory, The Virtual Assistant and The Builder Suite. "We are most appreciative of our Sponsors – both corporate and individual," related IARFC Chairman H. Stephen Bailey of HB Financial. "With their foresight and dedication to helping future professionals, students move forward to become 21st century financial thinkers and consultants." HB Financial will once again host the Finals at Charlotte Motor Speedway.
More information can be found on the IARFC website. Opportunities to attend the CE session and judge the competition will be announced soon.