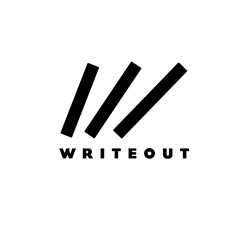 I wanted to bring back the short story in a fun and accessible way.
Venice, CA (PRWEB) November 03, 2015
Write Out Publishing launched softly in October 2015 with two other short stories. "Crazy Love" a thought provoking piece by Cory Martin and "Snow Bent" a literary tale by Adam Rose, whose stories have appeared in The Milo Review and Storychord and whose all ages comic book, Playground, will be published by Action Lab Entertainment in 2016.
Write Out releases a new short story to their website on the first and third Tuesdays of every month and has a variety of other writers, from journalists to playwrights lined up for the future. As part of Write Out's mission, each author is asked to designate a charity to which Write Out then donates ten percent of the profits. Ten percent of the profits from "Dinner at Hackney's" will go to the ASPCA. "It might sound corny, but I really believe that we can write out the world's problems one story at a time," Cory Martin states.
Joining the ranks of other independent publishing companies, Write Out's first full length book will be released in February 2016, and they will be releasing short stories indefinitely.
"I wanted to bring back the short story in a fun and accessible way," Cory says. "As an English major I knew that so many of the greats like Hemingway and Fitzgerald used to write short stories on a consistent basis. They were in major newspapers and magazines. Today, short stories seem to be hidden in literary journals that the majority of the public, except for geeked out writers like myself, doesn't read. I wanted to take advantage of social media and the like and make short stories a part of everyone's life again."