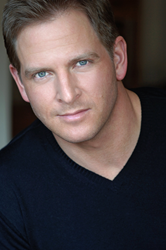 North Canton, OH (PRWEB) October 29, 2015
ForeverLawn, the leading synthetic turf firm, has produced a video series starring Jason Cameron, licensed contractor and host of DIY Network's popular programs "Desperate Landscapes", "Man Caves", and "Sledgehammer". The video series focuses on educating consumers about the variety of uses for synthetic turf, including landscaping, dog yards, dog parks, playgrounds, rooftops, patios, and more. The videos also demonstrate the superior quality of ForeverLawn offerings in the areas of durability, safety, and drainability. The first video in the series, focusing on landscape use, was released this week on the company's website, foreverlawn.com.
Jason Cameron is a well-known and respected expert on home remodeling as well as dog park construction. In the ForeverLawn video series, Cameron explains the various uses and features of synthetic turf, as well as factors to consider when choosing a product. Consumers who are considering synthetic turf for a project can get a better understanding of the technical details and creative aspects of utilizing artificial grass from viewing the videos.
The series contains a total of eleven videos, which will be released periodically on the ForeverLawn website, foreverlawn.com. The videos will also be available on the company's YouTube channel, at youtube.com/foreverlawn.
About ForeverLawn
ForeverLawn provides innovative synthetic grass products to create better landscapes worldwide. In areas where real grass is difficult to grow or maintain—due to high traffic or poor conditions—ForeverLawn offers a realistic alternative that is beautiful, functional, and durable. In addition to its landscape lines, ForeverLawn also offers specialty products including K9Grass, SportsGrass, Playground Grass, GolfGreens, and SplashGrass.
ForeverLawn—Grass without limits. http://www.foreverlawn.com