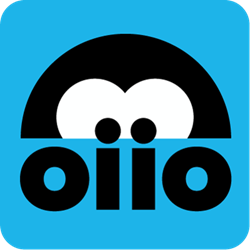 It's like having your own private social network!
los angeles, ca (PRWEB) November 10, 2015
Say goodbye to photo leak scandals. Available for free on the app store, oiio, developed by REKOlabs, will change the way photos and messages are sent and received. Unlike other photo sharing applications, oiio boasts top of the line security features to protect private images from ever ending up in the wrong hands. And if they do, not to worry, the photo will be obscured so an unauthorized user won't be able to see a clear image without explicit permissions.
It all happens in a matter of seconds. oiio takes pictures with the in app camera, or choose a photo from a current album. Using one of the app's fun filters like Heatwave to Pixelate or Fog to create a more mysterious effect, users can render the image almost completely indiscernible. Then, as the last part of the process, they choose which friends they want to share with, and hit send. Friends who receive the photo will be required to scan their thumbprint or type a passcode in order to open it, which they can do as many times as they like, unlike those "other guys".
Also, by creating an album and sharing it with select friends, photos can be securely shared with each other. It's like having your own private social network! Share vacation photos or those "special" photos with only those you want to show.
"The hacking of personal photos, especially with celebrity gate, sparked a light bulb", says REKOlabs founder, Adam Lee. "We came up with this is to try and eliminate the potential for photo hacking, and for a quick way to discretely and securely share photos with multiple people. We've all had it happen where we wanted to share one photo, but it gets forwarded to others. Not only will you get notified if this happens but any unauthorized users will only see a scrambled image!"
oiio is truly, For Your Eyes Only.
Why oiio? To learn more, download the app at http://www.oiioapp.com