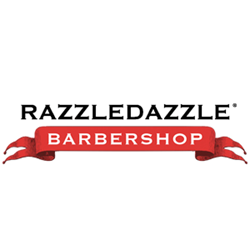 Miami, FL (PRWEB) October 29, 2015
Elena Linares, CEO and Founder of RAZZLEDAZZLE Barbershop, has been selected as a 2015 Award recipient by Miami Women Who Rock. Linares was recognized for her exceptional display of strength, resilience, heart, and compassion, as well as her dedication to family and the Miami community.
Miami Women Who Rock (MWWR) is a network of community-minded women in business, committed to local outreach through health-related causes and initiatives. Linares was honored as one of 10 exceptional women at MWWR's 2nd Annual "Fifty Shades of Pink" Awards Luncheon on October 21st at the Coral Gables Country Club in Coral Gables, Florida.
"I am honored to be receiving an award that recognizes the trials, tribulations and accomplishments that have led me to where I am today," said Linares. "More than that, I'm excited to share this moment with those who have helped me out along the way and those I've been privileged to be able to help."
A master stylist and serial entrepreneur, Linares has revolutionized the hair care industry with her franchised old-fashioned barbershop business, RAZZLEDAZZLE. Complete with a 1940s throwback vibe and vintage decor, the brand has grown to five corporate locations throughout the greater Miami area as it adds a "touch of sexiness" to the barber shop experience.
Outside the shop, Linares and her team of "Dazzlers" devote ample time to establishing a strong community presence. Linares mentors local beauty school students and supports youth and women's empowerment through her close work with Safespace Foundation, Inc., Lotus House, Miami Children's Hospital, and the City of Miami Mayor's back-to-school programs.
RAZZLEDAZZLE Barbershop served as a sponsor for "Fifty Shades of Pink" this year. A portion of the proceeds from the evening will benefit The Women's Breast & Heart Health Initiative, an outreach organization that helps at-risk women fight breast cancer and heart disease through early detection.
"Developing an intentional, giving heart is essential to my vision of success," Linares added. "I've been surprised by what comes together when I'm not afraid to ask for help. To be in a position where I can invest in others' dreams is the best feeling."
Miami Women Who Rock (MWWR) cultivates and promotes powerful and resourceful women through partnering with businesses, fundraising, and providing programs that educate and empower "ALL" women. This organization is committed to honoring and acknowledging women from all walks of life that ROCK and benefiting them in business by providing a networking platform through community events.
About RAZZLEDAZZLE Barbershop
RAZZLEDAZZLE Barbershop is not just another place for a hair cut. Voted best barbershop in Miami for two consecutive years by Miami New Times, this franchised, old-fashioned barbershop business specializes in haircuts, hot lather shaves, and shoe shines, and creates an environment where customers feel like kings. 1940s glamour and flair coalesce to add a touch of sexiness to the hair care experience at these New York-themed shops where a team of "Dazzlers" in burlesque costumes pamper gentlemen of all ages. Guests 21 and over receive a complimentary shot of whiskey or vodka – known as "sugar" – as they enjoy a hand and neck massage with their RAZZLEDAZZLE haircut. Since launching in 2008, RAZZLEDAZZLE has brought style and sizzle to the greater Miami area with five corporate-owned locations and is continuing its expansion through a targeted nationwide franchise opportunity in urban markets.