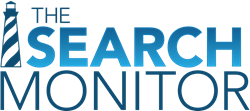 Ad extensions are a window into a competitor's strategy and positioning.
Orlando, FL (PRWEB) November 03, 2015
The Search Monitor, the leader in precision ad intelligence for marketers and affiliate managers, today released ad extension monitoring for Google Adwords' paid search ads.
Company officials shared how it's become a search marketing necessity for marketers to tweak and improve their ad extensions so their ads are more noticeable in a crowded search landscape. More attention on an ad strongly correlates to more clicks.
The Search Monitor's new ad extension monitoring features reports on all 12 available ad extensions. These include call outs, site links, phone numbers, social media statistics, locations, and other popular extensions.
Marketers can generate reports by competitor to gain insights into the promotional offers contained in call-outs and site links, as well as the effectiveness, reach, and popularity of various ad extensions in a marketer's vertical.
Ad extension monitoring uses The Search Monitor's ad monitoring platform to capture ad copy text, plus the ad extension information, along with the keyword triggering the ad, the advertiser's display and destination URLs, the landing page, and a time-stamped screenshot of the search results page. The insights help users add new extensions to their ads, or increase the competitiveness of current ad extensions.
"Ad extensions are a window into a competitor's strategy and positioning," explained Lori Weiman, The Search Monitor's CEO.
"Imagine seeing which sitelinks your competitors think are important, which call-out offers they highlight, whether they drive traffic to a physical store or a download page, how good their seller ratings are, and even how many people follow them on social media. It's indispensable intelligence that leads to more clicks."
The Search Monitor encourages online marketers to contact The Search Monitor and request a demo of how ad extension monitoring can help improve the performance of their AdWords campaigns.
About The Search Monitor
The Search Monitor captures advertising activity on paid search, organic search, social media, mobile search, and shopping engines worldwide for brand and affiliate compliance, and competitive intelligence. Interactive agencies, search marketers, and affiliate marketers use The Search Monitor to gather and analyze competitive information more effectively. To learn more, please visit http://www.thesearchmonitor.com.