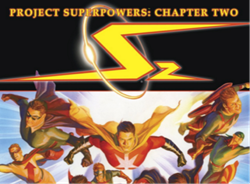 Charleston, South Carolina (PRWEB) November 02, 2015
Bibliolabs is excited to announce the addition of Dynamite Entertainment's comic books to BiblioBoard.
Founded in 2004, Dynamite is home to popular series like the Army of Darkness, The Boys, Vampirella, Red Sonja and The Shadow. You can find these comics and more in American Comic Books: A Dynamite Entertainment Collection, a diverse Anthology featuring over 170 action-packed comic books.
Dynamite's publications are produced by a solid entourage of some of the most high profile creators in comics and entertainment, including Alex Ross, Jim Krueger — both of whom created the critically-acclaimed Project Superpowers series — Kevin Smith, John Cassaday, Garth Ennis, Jae Lee and many more!