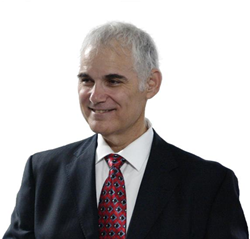 This is a great blog that speaks about important assumptions that Real Estate IRA investors should avoid."You know what happens when you assume, right?"
Charlotte, NC (PRWEB) October 29, 2015
This is a great blog that speaks about important assumptions that Real Estate IRA investors should avoid."You know what happens when you assume, right?"
Rather than talk to about the benefits of Real Estate IRAs—the blog talks about these faulty assumptions:
*Bad Assumption #1: Real Estate IRAs aren't realistic for the average investor.
First, define the "average investor." It's a myth. It doesn't exist. What you actually have are a lot of people across the United States who try all sorts of different investment types when it comes to their retirement. There might be a "usual" strategy, but that doesn't mean that even first-time investors are locked out of any hope of success simply because real estate isn't the usual path. If anything, real estate can be a great alternative to the usual route, especially for those who like to think outside the proverbial box.
Even investors without tremendous wealth can use leverage in Real Estate IRAs, which is a short way of saying that they can get a loan to build wealth through their real estate. They don't have to be a magnate in order to invest.
The blog goes on to cover some other important assumptions:
*Bad Assumption #2: Real Estate IRAs preclude any other type of investment.
*Bad Assumption #3: You can live in your real estate investment at the same time.
*Bad Assumption #4: Real estate is too complicated for most investors to understand.
*Bad Assumption #5: It's not worth learning about real estate because real estate is different everywhere.
Click here to read the entire blog.
About American IRA, LLC:
American IRA is committed to providing every client with gold-level service, regardless of account size. Experience their expertise through their certified IRA services professionals. Enjoy the value with one low annual fee of $285 with unlimited assets and unlimited account values. American IRA clients love the benefit of no charge for "All Cash" accounts. The performance of the American IRA staff is unmatched, with quick and efficient processing within 48 hours.
American IRA services thousands of clients and has over $300 million in assets under administration.
American IRA was built by investors for investors, and brings their successful investment experience to the table, providing excellent educational material showing the public that their self-directed IRA account can invest in a variety of assets such as real estate, private lending, limited liability companies, precious metals and much more.
American IRA is conveniently located in Asheville, NC and Charlotte, NC, and serves clients nationwide.
American IRA is the sponsor of American Wealth Radio. Click here for more information.