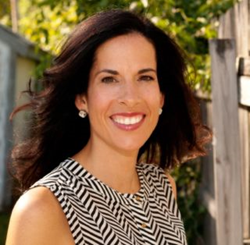 "Today's hyper-competitive college context is wreaking havoc on our students' health, and is something we should all be worried about..."
Boston, Massachusetts (PRWEB) October 30, 2015
More college students than ever are reporting mental health issues, according to the American Psychological Association, causing growing interest in understanding what causes it and, what can be done about it.
Dr. Kristen Lee Costa, Ed.D., LICSW, known as "Dr. Kris" and recognized as "America's Stress and Burnout Doc," has released findings from her recent study on college stress straight from her work with students at Northeastern University in Boston.
After working for nearly two decades as a behavioral therapist, concerns about the high rates of stress led Dr. Kris to develop a "Reset" model of "conscious self-care," to use as a framework to teach coping skills and proactive health behaviors in her classroom. This past year, she has been collecting data to determine what aspects of college life her students found most stressful, and what helped them cope. Today's climate is wreaking havoc on student health, Dr. Kris asserts:
"The immense pressures in today's context are something we should all be worried about. More than ever, the emphasis on performance is trumping health. As one of my students put it 'We have to do some crazy hoop jumping!' Students in the 18-22 age range (12.2 million) are often wound up beyond belief-starting at the point of jumping through hoops to get into college, with stacked schedules including AP courses, exam re-takes and every imaginable extra-curricular activity. The 'never-enough culture' is catapulting students of all ages into a downward spiral. For the 8.2 million students above the age of 25, extraordinary professional and personal demands often tip the balance, resulting in ill health and poor academic performance and outcomes…"
A 2012 Global Lancet Mental Health Report states that mental health issues are most likely to emerge between the ages of 15-44, a time frame when we are tasked with securing academic credentials, starting our careers, and often our families. Onset of mental health issues is most likely by age 24, according to the National Alliance for The Mentally Ill. These factors create a "perfect storm" across our campuses and classrooms.
In her study, Dr. Kris discovered that immense pressures, including work demands and "technostress" within our hyper-competitive market created unprecedented stress levels for her students.
Her findings also reveal key "protective factors" which helped contribute towards resilience, and helped them maintain a sense of wellbeing and forward progress:
1. Know that education is a privilege.
2. Don't scratch that "ridiculous perfectionism itch".
3. Resist the bait of imposter syndrome.
4. Become a "time management ninja".
5. Remember you're not alone.
Her findings are further explained in a paper she presented at the 2015 Vancouver International Teaching of Psychology conference, her Huffington Post article, "Your Mental Health is More Important Than Your Grades", a recent NPR interview and a You Tube video series published to raise greater awareness about accessing help.
According to Dr. Kris: "The framing questions in this conversation need to be: 1.) How can we support a continuum of learning and development from the classroom to the boardroom, one that helps us ensure we are teaching engagement in conscious self-care to protect against stress-related problems across the lifespan?; and 2.) What can institutions-both educational and in other realms: health care, media, government and beyond, do to support personal and professional sustainability? We are not talking enough about opportunities to integrate evidence-based mental health prevention and intervention strategies into the fabric of our policies and practices. Instead, we see people perpetually pointing fingers or denying the existence of these problems altogether. Resource allocation is crucial to ensure we are embedding proactive approaches in our delivery of education, health care and more…"
She emphasizes that we have to realize this is not a matter of individual will or failing, but something that begs our collective attention. People make the mistake of thinking that today's students are "coddled", without looking at the greater context of our changing educational landscape, student demographics, and global economy. We need to integrate more evidence-based practices that can mitigate the impact of stress and help students cultivate lifelong habits and mindsets for resilience. There is much work needed to continue to reduce mental health stigma and increase access to support for all. When we make the tools and resources to cope with the extraordinary demands of today's academic and work arenas more readily available, we contribute towards greater collective health and sustainability.
Dr. Kris is an award-winning behavioral sciences professor, clinician and author from Boston, Massachusetts. As the Lead Faculty for Behavioral Sciences at Northeastern University, her research and teaching interests include individual and organizational wellbeing and resilience, particularly for marginalized and underserved populations. She operates a clinical and consulting practice devoted to preventing and treating burnout. She is a regular contributor for the Huffington Post and Psychology Today. Dr. Kris's work has been featured on NPR and CBS radio. Her signature ability to engage with a diverse range of audiences has led her to be invited to speak nationally and internationally to students, educators, health and mental health professionals, business leaders and general audiences. She is frequently interviewed on topics related to stress, anxiety and burnout both at work, school, and at home.
About RESET: Make the Most of Your Stress
Named Motivational Book of 2015, RESET – Make the Most of Your Stress: Your 24-7 Plan for Well-Being by Kristen Lee Costa, Ed.D., LICSW, offers a fresh perspective backed up by years of research and clinical practice. Its components help readers get their bearings and recalibrate using five principles: Realize. Energize. Soothe. End Unproductive Thinking. Talk it Out. Reset has been called "A rational, clearly outlined debut guide to recognizing and tolerating the stress of everyday life," and "a well-written, sensible self-help guide" by Kirkus Reviews. The book is available in print and digital formats at Amazon and other book outlets. To learn more, visit http://www.ResetYourStress.com.