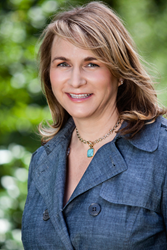 When it comes to residential design in Portland, Neil Kelly truly is the pinnacle
Portland Oregon (PRWEB) October 29, 2015
Neil Kelly Company, an award-winning design-build remodeling firm hired Barbara Miller, ASID, CAPS, as design consultant. Barbara is a recognized expert on the psychology behind interior design and has been featured in Dwell on Design and This Old House. She previously served as founder and principal designer at Barbara Miller Interior Design.
"Barbara has a keen eye for design, noteworthy experience in the industry, a fun and informative approach with her clients, and a great ability to bring that expertise to every project she takes on. She creates beautiful, highly-functioning spaces catered to the specific lifestyle needs of her clients. We're proud to welcome her to the Neil Kelly family," states Randy Hudson, Neil Kelly's VP Sales.
Tips for Designing Living Spaces For Children and Families
Miller offers the following insight into the psychology behind designing spaces for a family:
1. Consider your dining room table's shape. Rectangular tables convey authority and structure. They are, great for young children if you are looking to establish discipline or a dinner routine. Round tables facilitate discussion and exchange. Consider this shape if you have a 'tight-lipped teen' and would like him or her to share more about their day.
2. Think of today—as well as tomorrow. If you are remodeling a kitchen or bath, consider lowering the level of your light switches. By lowering light switches to 48" (the ADA height for wheelchair access) you can create spaces that are easy for small children to navigate, as well as homeowners who may need special accommodations in later years.
3. Your "clutter" can yield design inspiration. Let the clutter in your home help you prioritize your next remodeling project. Piles of items that seem to regularly appear are not a sign that you are messy but an indicator that your home is not serving you properly. Simple storage solutions that address exactly how your family lives can improve the quality of your life and your sanity!
"When it comes to residential design in Portland, Neil Kelly truly is the pinnacle," states Miller. "I was attracted to the company's broad team of designers, project managers and artisans who deliver consistency, quality and unparalleled craftsmanship to clients," shares Miller.
About Neil Kelly Company
Neil Kelly Company, the largest residential design-build remodeling firm in the Northwest, helps homeowners care for all aspects of their homes. Services include custom homes, award-winning design-build remodeling, energy upgrades and home repairs big and small.
Neil Kelly is proud to be a Certified B Corporation and seeks to be a caring corporate citizen in everything that it does. With five Pacific Northwest locations in Portland, Lake Oswego, Eugene, Bend and Seattle, Neil Kelly is renowned for its innovative design and remodeling services, quality craftsmanship and sustainable building practices. Homeowners are invited to visit Neil Kelly design centers or attend free educational workshops. Visit http://www.neilkelly.com.
###